Editor's note: In November the sourcers from Champion Recruiting Associates issued The Champion Challenge, a complete overhaul of their candidate sourcing based on the things they learned from attending the SourceCon D.C. conference. They will be providing monthly updates to the SourceCon community, sharing their progress, and actively engaging the community for pointers and tips as they put to practice what they learned and share the immediate as well as the long-term benefits of applying learned techniques and attending and participating in conferences and other continual learning opportunities.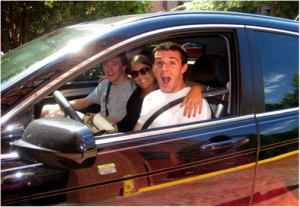 Happy Holidays to all! We remain excited about the progress we have made this past month in our sourcing roles.  As a team, our performance in finding qualified candidates has improved. We want to share updates on both our metrics and overall progress.
To briefly review, our metric system is as follows:
| | |
| --- | --- |
| Calls: | 30 per day |
| Invites: | 30 per day |
| Meetings: | 6 per day |
| Territories: | Broken up by 5 Regions |
| Sendouts: (Candidate Submittals to Client) | 2 per day |
Here is a look at our most recent statistical figures with analysis to follow:
Current Results:
Our previously outlined metric system has remained in place, yet our turnout of qualified candidates has increased. One month ago we had fewer than 40 candidates in our active pipeline for one specific account.  Today we have 55 candidates moving forward in the placement process (that number continues to grow daily).
Our success rate speaking to candidates on the phone has improved by approximately 20%. (Percentage based on ratio: number of answered phone calls to number of set appointments with Champion recruiters) This percentage gives light to our improved confidence and professionalism when making cold calls.
Over the last month we have been tackling our sourcing from many different angles but understand we have much to learn. Specifically related to LinkedIn, we had originally been finding candidates in the advanced search section of our LinkedIn Recruiter account but failed to understand how simplistic our searches really were. By simply filling in each section of the specified subject lines with key words from the appropriate job requisition, we were limiting our pool of candidates drastically. With the help of multiple LinkedIn Recruiter training webinars and constant day to day interaction with our newly acquired tool, we noticed immediate results in our quality of searching. As we continue to familiarize ourselves with Boolean string searching, our candidate pool, which is now sourced, proves to be more accurate. Simplistic searches with quotations, parentheses, AND, OR, NOT, NEAR terms combined with the features from the Recruiter account deliver stronger and more specifically qualified candidates for our Senior Recruiting team. Each job requisition demands the best possible candidates from major competitors and including these terms with company names, 'buzz' words, job titles, etc. in creative ways brings forth what we are looking for: Champion candidates.
Given this information, we are not blind to the fact that these strings are entry-level, but our challenge to the SourceCon community remains the same. We need more help in order to continue our progression in learning the sourcing world from the inside out.
What are the steps we need to take in order to increase the complexity of our Boolean string searching?
There were Boolean Black Belts present at SourceCon D.C. and we see incredibly challenging strings when we are conducting our research on sourcing, which would undoubtedly produce qualified candidates for our client, so how can we apply these to our daily use?  How can we make sense of something we have not been formally educated on without the help of seasoned professionals?  In two days at SourceCon, we learned more about the art of recruiting and sourcing than we were able to digest. This was a lot to process, which is why we are taking and applying our learning experience one step at a time.
We want to be clear with everyone.  It is understood that sourcing is not an entry-level position for most recruiting companies. We have a steep learning curve and will continue to put forth as much effort as possible to better ourselves.  This is not possible without the help of seasoned professionals such as the SourceCon community. Please help us!
We look forward to your feedback but more importantly wish you all a Happy Holiday season!