On Thursday at noon central, on the SourceCon Live Hangout ON AIR, we will be joined by +Jonathan Campbell, CEO of Social Talent, and +Lindsay Burns, Employment Brand Manager of Davita. Both guests will be speaking at the+SourceCon conference in Atlanta on February 19-20.

Discussion Questions:
1) What do you have planned for SourceCon?
2) What should individual recruiters and sourcers be doing on a daily basis to brand their company without detracting from their primary responsibilities (finding, calling, and engaging candidates for jobs)?
3) What are the top 3 things companies should do to enhance their employment brand?
4) How would you define "Talent Community" and "Talent Pipeline"?
4) What do you think is the biggest issue facing sourcers and recruiters today?
If you have any questions for our guests be sure to ask them on the events page during the hangout!
Watch Here or on the event page:
Featured Guests of the Week:
Jonathan Campbell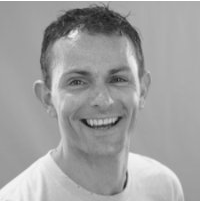 Jonathan started out as a recruiter almost 15 years ago in Dublin, Ireland in the Accountancy and Finance desk of HRM Recruitment. From there, he went on to Accreate in Dublin and then the Cayman Islands to Baraud.
In 2008, after a 10 year span working for agencies, he and business partner Vincent O'Donoghue decided to set up their own agency, Select People, recruiting accountancy and finance professionals for the Caribbean by directly sourcing and headhunting candidates using social media rather than depending on advertising. It was this method of direct sourcing that spurred the development of Social Talent.
Lindsay Burns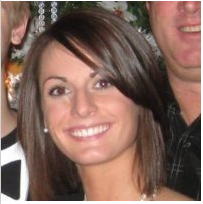 As the Manager of Employment Strategy and Branding at DaVita Lindsay gets the opportunity to constantly think outside of the box and think about what is possible instead of what has been done. She has the exhilarating challenge of attracting the right candidates to DaVita and spends her days figuring out the right messages, the right processes and the right mediums to attract those candidates. Her team's favorite saying is, "More isn't better" when it comes to candidates and they believe that time should not be spent trying to attract more candidates but instead the focus should always be on attracting the right candidates.
Our guests will be joined by some of our SourceCon Live regulars who always ask thought provoking questions.
If you're a sourcer or recruiter and want to join us in a Hangout ON AIR, email me.