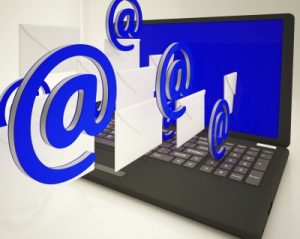 Recruiters live inside their inboxes. While that can be painful at times (apps like Mailbox are trying to help with this), there are some great tools that can help make you more productive when you're in your email. And yet, as I speak with hundreds of recruiters every month, I'm consistently surprised by how few actually use them.
Here are a few of the tools that can make your mail more manageable:
Followup.cc — Follow up is a must-use tool for recruiters. Often there is something in your Inbox that you want to act on, but not right away. Or maybe you want to reply to a message and follow back up if you haven't heard back within a certain amount of time. Followup.cc is a life-saver in these situations. I've been using it for over a year, and it's one of a small number of things I can credit to making me almost bulletproof in my ability to follow up. It's relatively inexpensive and very easy to use.
Boomerang  — It also has some similar functionality to Followup.cc and some people prefer it better because it also allows you to schedule emails to send in the future. In addition, I've heard from Mailbox users that Mailbox handles reminders or "snoozing" email very well.
Yesware — Wouldn't you love to know if that email you just sent that hot candidate actually got read? Heck, maybe you'd even settle for knowing if it got opened. Yesware can help with this. It's a tool primarily focused at salespeople, but there is no reason why recruiters can't use it as well. You can create email templates, run click-through analytics, and much more. Tools like Yesware can be really helpful for better understanding whether your messaging is getting through, similar to what this obsessive fan discovered about Jay-Z.
Rapportive — Rapportive is an email game-changer. It replaces Google's ads (not very helpful) with rich social data on the person you are communicating with (very helpful). Furthermore, you can add someone as a LinkedIn connection or follow them on Twitter from directly within your email. Very useful! And if you're on Outlook and can't use Rapportive, consider Xobni for similar functionality.
(Pro tip: A killer and little-known aspect of Rapportive is that it actually integrates with Highrise, making it very easy to add contacts with rich social data into a simple CRM. More details in this blog post: Highrise + Rapportive: A powerful but dead-simple CRM solution)
WriteThat.name — I'm hesitant to recommend a service that I haven't personally used but WriteThat.name gets rave reviews from a number of people that I know, so I had to include it. WriteThat.name analyzes your Inbox for contact information and then automatically syncs that contact information to your address book. The days of having outdated emails, phone numbers and addresses for people are numbered.
TypeIt4Me — How many times a day do you type the same thing? You do know you don't have to do that right? I'm a religious user of TypeIt4Me, a service that expands text for common phrases. For example, let's say you type "You can call me at 310-555-1212 or give me a good number to reach you at." a few times a day. Simply put that into TypeIt4Me as "ucancall" and every time you type those keystrokes, it'll be replaced by the above sentence. Doesn't sound like much of a savings but those seconds add up in a big way.
(Note: If you're on a PC, ActiveWords offers similar functionality.)
Hopefully you've found this helpful and please feel free to leave more email hacks in the comments.