This year marks the five year anniversary of my first SourceCon. 
Back in 2016, I was sourced by conference Editor, Jeremy Roberts to present. For the record, Jeremy did not find me on LinkedIn. He reached out through the contact form of an article I had written containing advice for job seekers on a now-defunct publication called The Examiner. Shout out to Jeremy for being one of those innovative sourcers who know talent can be found all over the web and not just in structured databases.
Attending that epic conference in Anaheim, California (home of Mickey and Minnie Mouse) impacted me in so many positive ways. From delivering my first keynote to meeting new friends, the SourceCon experience has shaped my way of thinking about learning and development.
As we move slowly towards a hopeful end of the blurred days of isolation and contagion, it's clear why this Spring's theme resonates. We are all ready to go beyond the mask. Part of this shift will involve hard-learned lessons, exciting discoveries, and the unveiling of a new mindset around identifying, engaging, and attracting people.
Recruiting and sourcing post-pandemic will require new ways of approaching the routines that have been on cruise control for so long. Though we're not completely beyond the masking period societally, it's important to give ourselves goal posts and things to look forward to.
With that in mind, here's what I'm eagerly anticipating this March at SourceCon Digital: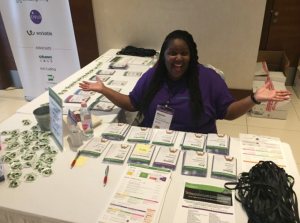 Fundamentals Track
Providing both tactical and strategic sessions for those new to sourcing and new to SourceCon, this track will give learners an opportunity to hear from both seasoned and savvy practitioners. Every expert was once a beginner or needs to get a refresher on the basics! #sourcingnewbies
Diversity Track 
Another first – for the first time ever, SourceCon will feature a Diversity track. This will be a unique opportunity to hear from Diversity and Inclusion (D&I) advocates on their challenges and victories in the pursuit of equity within the workplace. Hear what's worked and what needs work within a variety of organizations and leave with practical takeaways. #inclusivesourcing
Fireside Chats
A SourceCon first, this can't miss session will be led by an admired industry leader and former SourceCon editor. The 45-minute chat will feature an eclectic panel and informal yet thoughtful discussion. Bring a snack and your opinions for the chat! It's sure to be a lively conversation. #firesidechat
Rapid Fire Q&A 
Sit with sourcers from a variety of backgrounds and companies as they reflect on 2020 and reimagine 2021. Another SourceCon first, this session will include VIPs – Very Insightful Panelists – sharing quick tidbits, wins, and learnings in short soundbites. This interactive session, hosted by me, will also include audience engagement and a few "surprizes!" #rapidfire
Community and Camaraderie 
This is one area in which SourceCon always delivers – whether offline or online. I hope to see you and or meet you virtually during the networking breaks.
I have been a part of six SourceCons to date, including one virtual and five in-person (Anaheim, Austin, Atlanta, Budapest, and Las Vegas). At each event, I have felt welcomed, supported, and challenged. 
SourceCon makes you feel fortunate to be surrounded by people who are truly passionate about the work they do. At SourceCon, you come for the knowledge, but you stay for the community. #gratitude
Much More…
There will be lots more in store including oodles of fresh voices on the virtual stage and a sliver of sparkle from SourceCon Editor, Tangie Pettis. #sparklewhileyousource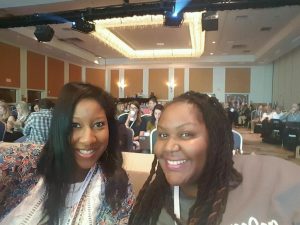 I will be cheering for familiar faces like Shally Steckerl, first-time speakers like Jennifer Potts, and international sourcing buddies like Vanessa Raath (presenting live from South Africa!)
Whether it will be your first SourceCon or your tenth, you are guaranteed to walk away with ultramodern techniques, newfound networking connections, and some much-needed fun for 2021.
Are you excited yet? I hope to see you at #SourceConDigital on March 9-11, 2021.