My first SourceCon conference was the 10-year anniversary event in Austin, TX. I had only learned of SourceCon earlier in the year at a local event in Dallas and didn't really know much about what to expect. Some of you won't believe it, but I'm a bit of a shy person in large social events, especially where I don't know anyone. I'm a good actor, as all recruiters have to be, so when I have a script to run with, it's not as noticeable that I'm a bit shy.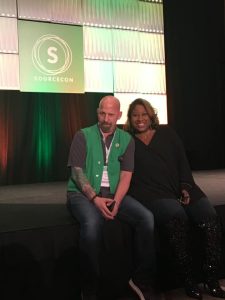 When I first arrived at the conference hotel, I started to grasp how big of an event this really was. Someone directed me to the registration table and welcome wagon. It was at the welcome wagon where I met Tangie Pettis and Tiffany Leabres. They did a great job of giving me an overview of the learning tracts and what to expect out of the conference. One of the awesome benefits of attending SourceCon is creating lifelong friendships. You meet people who understand your struggles. People who understand what you have to go through in order to do your job.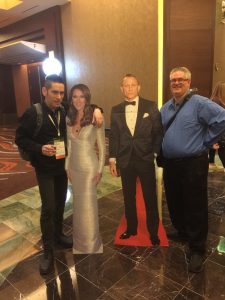 And then, there are those people you meet who professional impact your career in a profound way. Whether it comes from the stage, a roundtable discussion group, or just someone who says "Hey, if you want to talk about xyz, I'll be at table 12 in the lunch room right after lunch. Come join me." That's how I met Mike Rasmuessen and Mark Tortorici. Both were at a table I went to at lunch for an unscheduled pop-up topical discussion. The opportunities to learn something new are endless.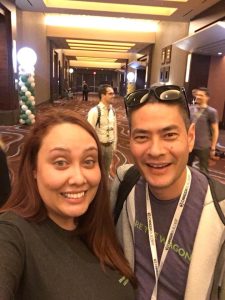 As the conference kicked off, I was taken with the enthusiasm of the group and excitement everyone shared to be there among their peers. One of the first things that attracted me to SourceCon was the phrase "Opensource Sourcing." That was a totally new concept to me. My background was such that you protected everything you learned and didn't even think about sharing anything with a peer. Now that I've been a part of the SourceCon family for the last four years, I understand that enthusiasm more than ever.
I've been recruiting for several years and didn't really know where to start when it came to choosing a learning tract to follow during the conference. My advice, start at the beginning. This information really does build on itself. No matter how much you think you know, it's always best to start with the beginners track and work your way up.
With each new keynote speaker, I was scribbling notes and taking pics of the slide show as fast as I could. I might have missed the announcement that the slides would be available to the conference attendees after the event. Nevertheless, it was still awesome to have immediate access to my notes.
One of the takeaways I came home from the conference with was that Sourcing was much more than being able to write a Boolean search string that consisted of AND OR NOT. Of course, I had written a few strings in my past but nothing like I was being exposed to at SourceCon. I also realized that Boolean was only a part sourcing and there was much more to learn.
I will admit, I was a bit intimidated with the amount of new information I was hearing and how I was going to retain it all. Especially, knowing that I was going to be expected to give a synopsis of what I had learned to my co-workers since my employer had sponsored my first trip.
My best advice for you to get the most out of SourceCon, is know that you are not going to understand everything you hear the first time around. Maybe not even the second or third time, but you will eventually get it. Having the speaker's slide presentations to refer back to really does help to assimilate the information in a timely manner that works for you so you can get the most out of the materials. However, take good notes in your roundtable discussions and breakout sessions.
The best mindset to have when you arrive is, listen for what you can tweak or add to your current daily responsibilities that will help you have an immediate impact on your job. Eventually, after experimenting with some of the ideas and methodologies you hear at the conference, you can start to incorporate them into your daily sourcing activities. I typically like to run full force or headlong into things and take it all on at once. I found it took me longer to implement the ideas I was taught and slowed my growth down by taking that approach. But I was excited, just as you will be. It's tough to slow down when you develop such a passion for something. But trust me, you can't do it all at once. At least, not do all and do it well. So, sit back, take notes, let the information simmer and watch your sourcing game explode.