With the news of the new Facebook dedicated web interface for messenger, I wondered what I could do with this new offering.
I did a quick test with an Engineer at a Madrona Venture Group portfolio company who I am not connected to on Facebook.
I did a search for Engineers at that "company" in Facebook Graph Search. You can also use the FB UID search feature. Next, I used FB UID Scraper to pull the search results from Facebook into an Excel Spreadsheet.  
I opened the new Facebook Messenger (see below) and searched first for the engineer's email, then his UID, and finally he came up under his name. Some people can be found using email or name. The UID has not worked for me yet.
Results: I sent him a message and it appeared in his chat window on Facebook, remember we are not connected.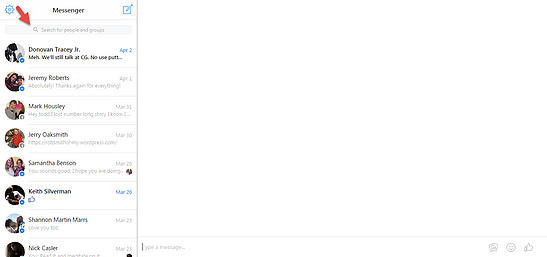 This post appeared previously on thecandidategenerator.com.