About.me, the popular web hosting service that allows users to link multiple online identities into one visually appealing online profile, has announced new a new search interface. The new interface is simple and requires no advanced knowledge of Boolean search.
Users simply type an interest, place, organization, or name into the search box and press enter. Variables can then be added or subtracted from each search until the users have the desired  set of results.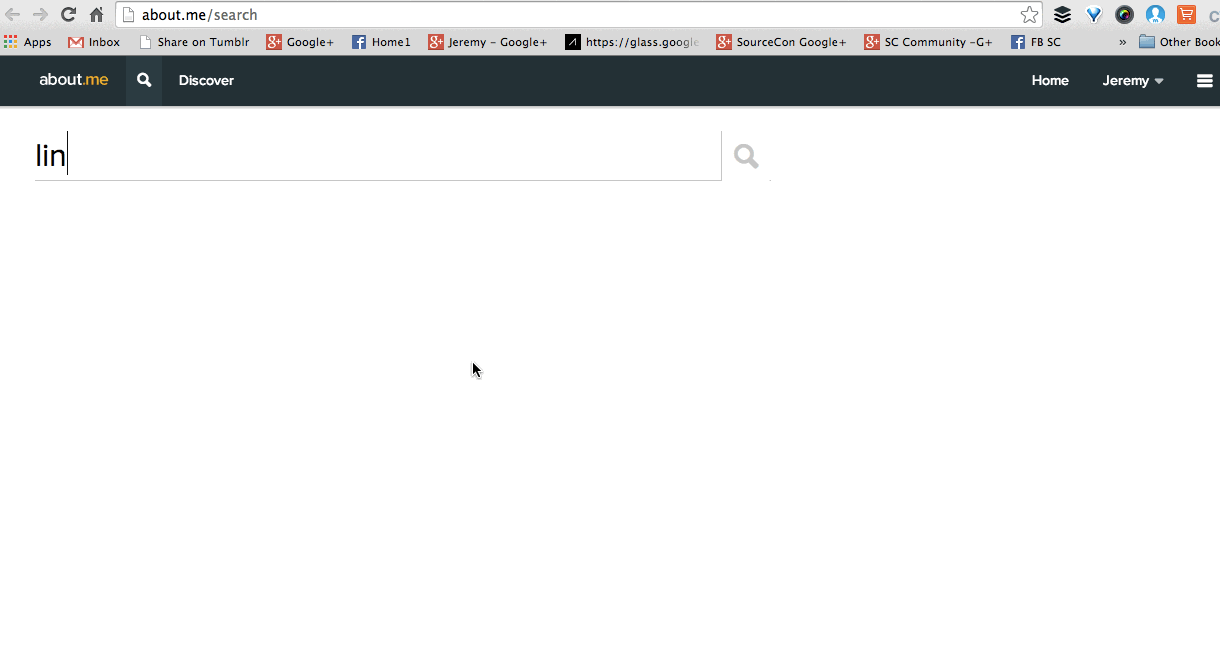 The official statement from about.me states:
The new about.me "People Search" makes it easy to discover amazing people by searching interests across our user graph and then filter with location, additional interests, names, etc.
Want to find a designer who likes music in New York? No problem! Just enter each term into our search box and we'll surface about.me users who are a match.
It's intuitive, visually beautiful and we think it's the most compelling way to discover people on the web and make meaningful connections. Give it a spin!
While visually appealing, users must be careful to search all variations of each search separately to ensure you see everyone. For example, when searching a geography, about.me fails to consolidate profiles that use a different syntax for the same location (see below).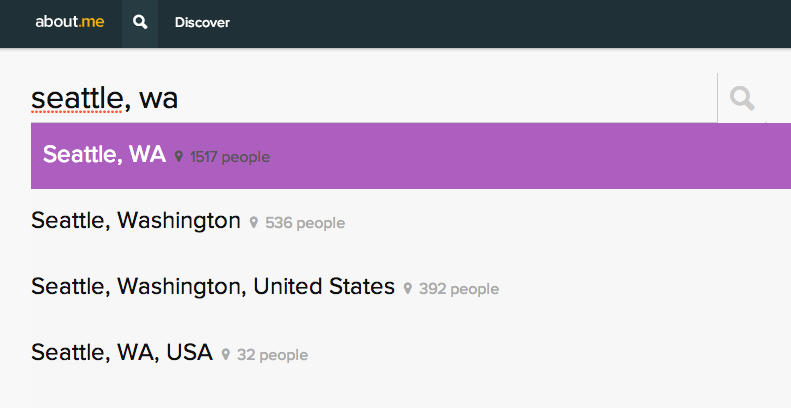 Do you use about.me to source candidates? If you have any good tips and tricks (or a good string to x-ray the site), please leave a comment below.