Entelo announced today that they have received $3.5 million in financing led by Battery Ventures with participation from Menlo Ventures. The money will be used for growth and research and development efforts, with a primary focus on developing additional products that will leverage the company's data set and "predictive analytics engine."
Entelo, which launched in October of 2012, indexes data found on sites like StackOverflow, Quora, and Twitter, and uses that data to build a complete candidate profile like the one seen below.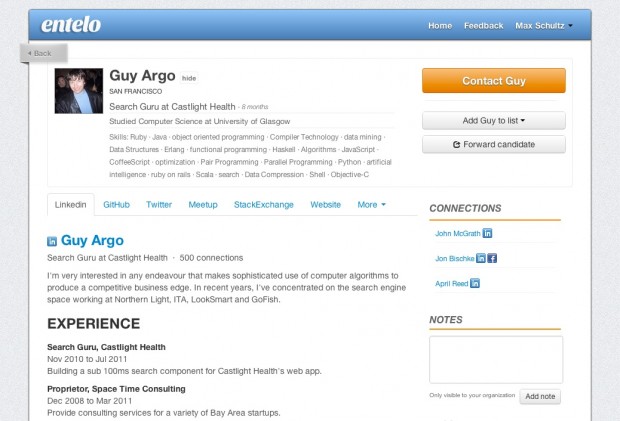 Other key players making traction in this space include RemarkableHire, Gild, and Talentbin. Tech job board Dice also entered the space early this year with the release of Dice Open Web.