LinkedIn announced last week that they have started rolling out premium profiles which include a customizable background image. When it comes to LinkedIn, I'm normally a fan of doing everything I can for free. However, if you have something to sell or promote, $7.99 is a good deal.
By clicking on the "upgrade" button while logged into LinkedIn you will see the options available to you. The cheapest way to take advantage of the new profile look is to utilize the new "spotlight" program.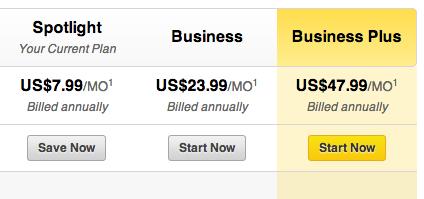 Once you've selected the best plan for your needs, you can add a custom background image. I used Canva to create the one you see on my profile (if you haven't explored Canva, you should).

Tips for your background image:
Make it fun
Make sure it aligns with your brand
Include a call to action (apply here, learn more about our company here, etc.)
Include contact information, links to your career site / talent community, etc.