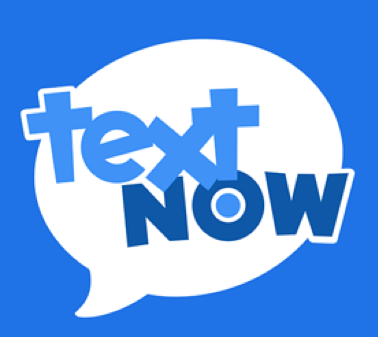 By now, I'm sure you're aware that integrating text messaging into your recruitment process can have amazing benefits. According to MobileMarketingWatch, text have a 98% open rate vs. 22% rate you see in email, and most of that occurs within 24 hours. Of course there are a variety of factors to consider, but if you are still trying it out and don't have a mobile solution such as TextRecruit or enabled CRM/ATS, TextNow is a good starting point.The Basics
Textnow is a free texting and calling app that is supported on the web, iOS, Android, and Windows devices. While it has paid plans and credits for the ability to make calls and other features, I prefer to use it for simple text from web for some candidate outreach and scheduling purposes.
Pros:
A huge plus for me is that I don't have to tie it to my cell phone, meaning no notifications until I chose to log back in. You can sign up with an email account or via Facebook, and a number with an area code of your choice is automatically given.
Allows for long form messages
Simple, clean layout with message history
Free
Cons:
Use it or lose it. If you're not active after 3 days your number is erased, as well as conversation history.
No group messaging in the free version
Here's a screen shot: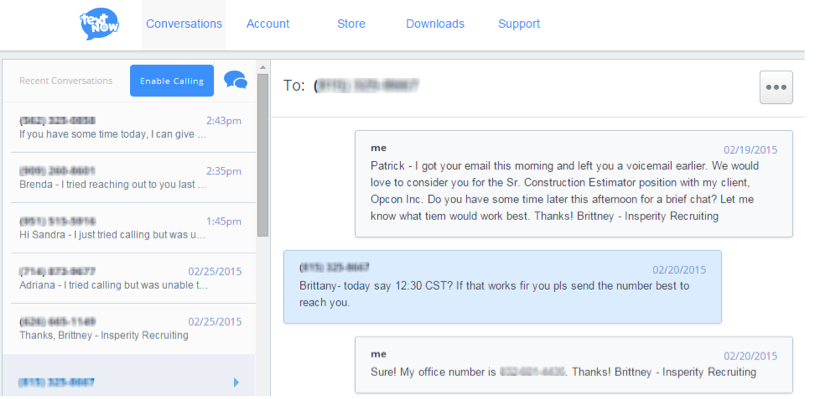 Do you text candidates? If so, what other tools do you use to communicate with candidates via text?