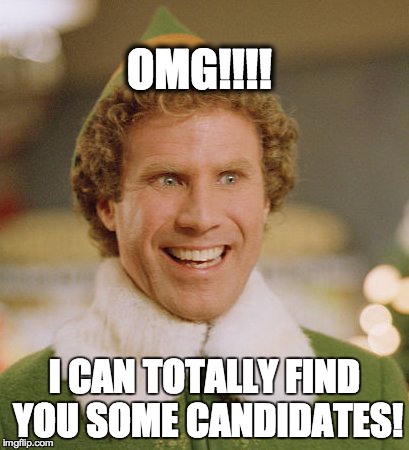 I have used my Archively account for a while now, but I logged into my account last week to add some profiles of interest and noticed something different. There seem to have been a few "elves" working on my profiles while I was away.
Basically, I uploaded the two profiles below to Archively with limited information provided from Facebook: name, target company, and target location. After a quick coffee break, I refreshed the page and the profiles had more information. There were links to Twitter accounts, Linkedin profiles, and even additional skills that were added as searchable "Collections."

That got me thinking, "what else can I do with this?" I clicked the down arrow next to my name started playing around with import/export features. Naturally, I wanted to take it for a spin and see what I could have the elves work on the next time I stepped away. Archively will let you import and export data in a specific excel CSV format. I started uploading my exported Twitter lists and Linkedin contacts to see what other data I could glean. Sure enough within minutes, the circles of additional profiles were appearing for me to investigate further.
What's The New Feature?
I contacted Perri Gorman and Cole Giovannoni Wippern Co Founders of Archively and they gave me some behind the scenes insight on how Archively works.
"We perform data enrichment based on two sources of information; the email addresses on a profile and the urls that are added as clippings to the profile. By parsing and scraping the urls that are added to a profile we are able to map out specific information from those pages; adding that information to the profile as well as using it for further queries and data enrichment… " – Cole Giovannoni Wippern

They also sent me info about the new CSV file that allows one to add thier own scraped URLs in a new column for Archively's data enrichment. So dust off your URL scraping hats and put Archively to work. Cole, I am sorry I called you a Sourcing Elf.
In case you're wondering… all of these features are available on the free version of Archively.