When I talk to people about what tools they use on a day-to-day basis, they usually default to the recruiting specific tools they use. They might be trying out something new or maybe they are frustrated with an ATS or search tool.
When I ask about what's driving their backoffice or productivity, I often get blank stares. People might be living off of e-mail, a calendar, a spreadsheet, or maybe nothing at all. And that might be fine if you're never out of the office, don't ever miss anything important or never have a computer issue.
For those of us who may have one or more of those issues, using an internet-based application might be the way to go. The key advantages being that your data is available, often on all of your devices (including mobile) and is backed up. So what should you be checking out? Here are five essential tools (plus some extras) to try out.
1. Office Productivity: Google Apps for Business
If you've ever used Google's Gmail, you'll probably be familiar with Google Apps for Business. While Gmail is really great for single users, Google Apps allows you to incorporate your domain name and have all of your services customized based on your domain name. What kinds of services are offered? You'll get integrated e-mail, calendar, document creation (word processing, spreadsheets, and presentations) and cloud storage. The starting price for all of this is free (for up to 10 users). For $50/user/year, you can get a bigger e-mail inbox (up to 25 GB), better spam control, guaranteed uptime and customer support.
The other advantage is that there is a whole marketplace of products that are built to integrate with Google Apps. Some of them are mentioned here, too. Another great feature is that you'll have access to your e-mails, calendar and documents on the go on whatever device you use. I have a Mac laptop, Android phone, iPad and my wife has a PC that we use to access all of these things. I don't worry about e-mailing myself documents anymore.
If you are a small firm or you just want to up your professional profile by having a domain name, Google Apps is a great place to get started. Single users who don't want to mess with a domain name can stick with Gmail and still get almost all of these features too.
Bonus: Microsoft Office 365
If you're tied into Microsoft products or just particularly like what they have to offer, the Office 365 product that Microsoft offers is very similar to Google Apps. While there is no free option, the small business option is similar in pricing and features to the basic paid version of Google Apps. I like both of them, it really just came down to my preferences. If you're a Microsoft fan, you should check it out if you're looking to make the jump.
Bonus: Evernote & Dropbox
If you don't want to do the whole office suite thing, go for Evernote, a neat app that let's you take notes, pictures and recordings with your phone and sync them with any of your other devices. For those who just want to sync files across multiple devices, Dropbox is a great utility with 2 GB of free space.
2. Social Media Management: HootSuite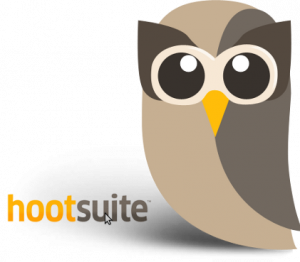 HootSuite is the best social media manager for the money. If you're using social media at all for recruiting or sourcing candidates and you don't have a built-in or preferred provider, HootSuite is my go-to app. The free version allows you to manage multiple social profiles (up to 5), schedule messages, track mentions and keywords and automatically post items from a feed reader. The paid version ($10/mo) allows unlimited social profiles and RSS feeds. It integrates smoothly with Twitter, Facebook (including pages) and LinkedIn.  They also have a bevy of mobile apps (including one for Blackberry users) that sync your dashboards across all devices.
For example, I can track every time someone shares a link to SourceCon (even if they don't tag me, the SourceCon Twitter account or hashtag). Or, I can schedule messages to go out every day for the next month reminding people about an upcoming webinar or event. And once it is in, I don't have to worry about it anymore.
Bonus: ifttt
If you're wondering what ifttt is, it stands for "if this, then that." In short, it is a tool that allows you to set up automated tasks that can do everything from text you when the forecast calls for rain to update you when a job opening is posted in your area. There are some pre-built "recipes" included and you can always be creative and venture out on your own. While I wouldn't recommend automating your entire social workflow, this is a great way to do some of those tasks you want done easily.
3.  CRM: Zoho CRM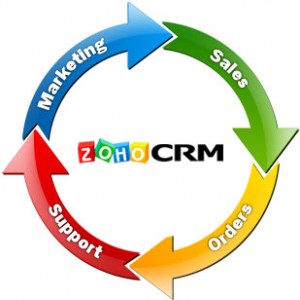 If you are an entrepreneur or solo practitioner, having a customer relationship management system (or CRM) is a must. While there are some excellent CRM options for dealing with candidates (like Avature), if you're handling both clients and candidates, having a more traditional CRM might be a better option. And not only is Zoho CRM a great option in general, it also has a free option that you can try out. The paid version might be worth upgrading to (includes integration with Google Apps) as well as the version that integrates with your phone. Together, that will set you back $15 a month. If you want to do integration with Microsoft Outlook and Office, that's $6/mo. While SalesForce is a great option for larger companies (and if you have it in your enterprise, you should definitely be using it), for smaller companies, Zoho is a good option.
Bonus: Mavenlink
While not a CRM, Mavenlink is a project management tool. Consider it a task list on steroids and it can be integrated with Google Apps as well. For managing longer term projects, Mavenlink is great for small teams or even just using it solo. The free version has unlimited users as well.
4. Accounting Management: Wave Accounting

I don't know too many sourcers and recruiters who love doing accounting. So if you're stuck doing this chore (either as an entrepreneur, full-time solo gig or on the side), being able to plug in Wave Accounting (for free!) and manage your business finances and send out invoices like a pro is the way to go. It will automatically sync up with your business bank accounts or credit cards and keep track of invoices. And if you have no accounting training, it does a fairly good job of helping you keep clean books so your accountant doesn't hate you at the end of the year. It also integrates with Shoeboxed (an app for keeping track of receipts), Freshbooks (another popular, paid cloud-based accounting software) and, yes, Google Apps as well.
5. Communication Management: Skype + Google Voice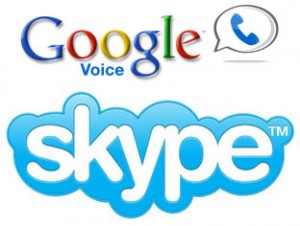 If you're on the phone all day, you probably have a dedicated phone line. But if you're like me and maybe use the phone only a couple of times a day, using this combo might be worth your time. First of all, you'll need to sign up for a Skype account, download Skype software and add a subscription to call the US and Canada as well as an online number. Next, you'll sign up for Google Voice (free), get your free phone number from Google and plugin the phone numbers you want your Google Voice calls forwarding to (for example, your Skype online number and your cell phone).
Now I give out my Google Voice number to anyone who wants to get in touch with me. When I'm home, I use a headset plugged in to my computer and Skype program or the Skype application on my cell phone (which is using my home wifi network). When I'm on the road, I can still receive those calls on my cell phone. And with the Google Voice website, I can send and receive texts for free as well. For outgoing calls, I use Skype directly.
The other benefit is that if you're regularly speaking to people from overseas, Skype is widely used as a free app for video or audio calls. And if they don't use Skype, calling through Google Voice can save you a chunk of change.
What other cloud based tools are you using for workplace productivity?