If you've been following Free Tool Friday and implementing our recommendations, you're probably using a lot of new addons at this point! Here's an easy way to manage them.
Extensity is a Chrome addon that makes it easy to enable and disable other addons. As you know, sometimes an addon uses a lot of resources or will not work with other addons you're trying to use. Normally, you have to go into settings, find the addon, then disable it. Later, you have to go back and re-enable it. This takes time. With Extensity, you can cut that time by 90%.
Extensity sits on you ribbon as you see below.

As you can see, I have a lot of addons. I am going to disable Google+ notifications. In the image below, you'll notice a bell that disappears once the addon is disabled.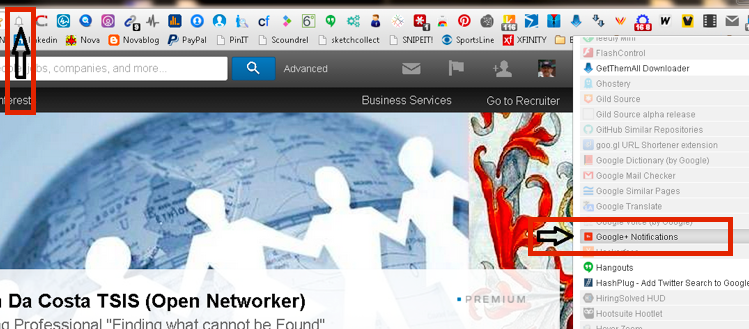 This process takes about 5 seconds because with Extensity, 5 clicks aren't necessary to get to the list of addons and all the addons are in alphabetical order and show the same pictures as they do on the ribbon making it easy to find them.
I estimate that it takes about 3-5 minutes per disable/re-enable act. Over the course of a week, this tool can save someone hours.
Here's a quick video tutorial.