This is a part of the Free Tool Friday series with Dean DaCosta. In this series, Dean provides a short description of one of his favorite browser addons, apps, or extensions.
As you probably know, without a paid account, you can only see up to 5 people who viewed your profile. That make things hard on us staffing professionals because what if a great potential candidate viewed your profile but you cannot tell. You might not think not think to contact them. Not to mention, it's always good to know who is viewing you. With the Profiles Views addon for Chrome, you can see everyone who views your profile.
Profile View sits on your ribbon as you can see below.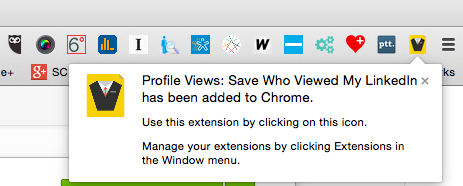 When you click on the icon, you see a list like the one below.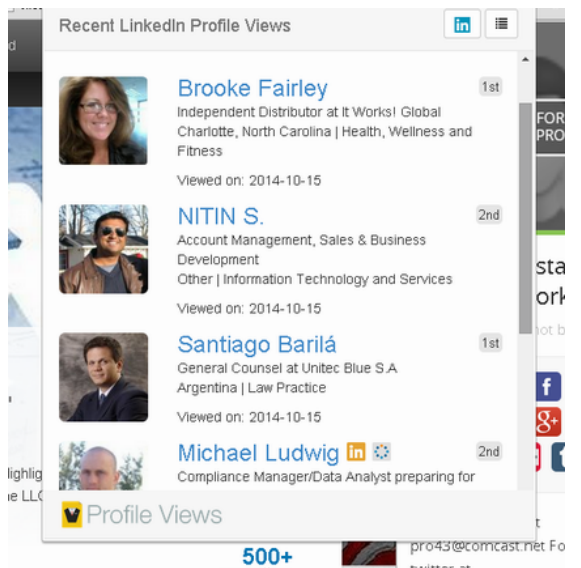 This is a simple and great way to know who is viewing you without a paid Linkedin account!
Until next week, enjoy the tool!