Getting the right names and contact information of candidates could be a lot easier than you think. If you work within a corporate environment as a sourcer, this is the real "low hanging fruit." Below I will show you three ways to get to the right candidates by partnering with your hiring manager and using their network.
LinkedIn connections download – Hiring manager/team
We all know you can download your LinkedIn connections, right? Have you ever considered downloading the LinkedIn connections of your hiring manager?

While you're conducting your intake meeting with your hiring manager, ask them to log in to their LinkedIn account and follow this link: http://bit.ly/LI-download-connections and export it to 'Microsoft Outlook (.CSV file). Now you've got:
Names
E-mail Addresses
Company names
Job titles
Filter job titles and company names and ask which people you can contact (by email!). Or ask your hiring manager to contact the right people he/she knows.  This requires trust, but will help build a true talent map around their network.
LinkedIn Lookup
A good sourcer knows that when starting a sourcing assignment, it's important to first look into your own/internal database. Of course, you have to look in your own ATS system, but there's another good network out there: LinkedIn Lookup. "The fastest way to find, learn about and contact your coworkers." LinkedIn Lookup is an official tool from LinkedIn. You log in with your corporate email address and you're in (there also an app).
Why do you want to use this?
You can search for coworkers by title, skill, name or keyword and you will easily find every colleague! You can use it to better understand what your colleagues do, you can use it for your own research purposes (for example: how many people in my company are skilled in Java?) or you can ask your own colleague for your referral. All communication is free and will be saved.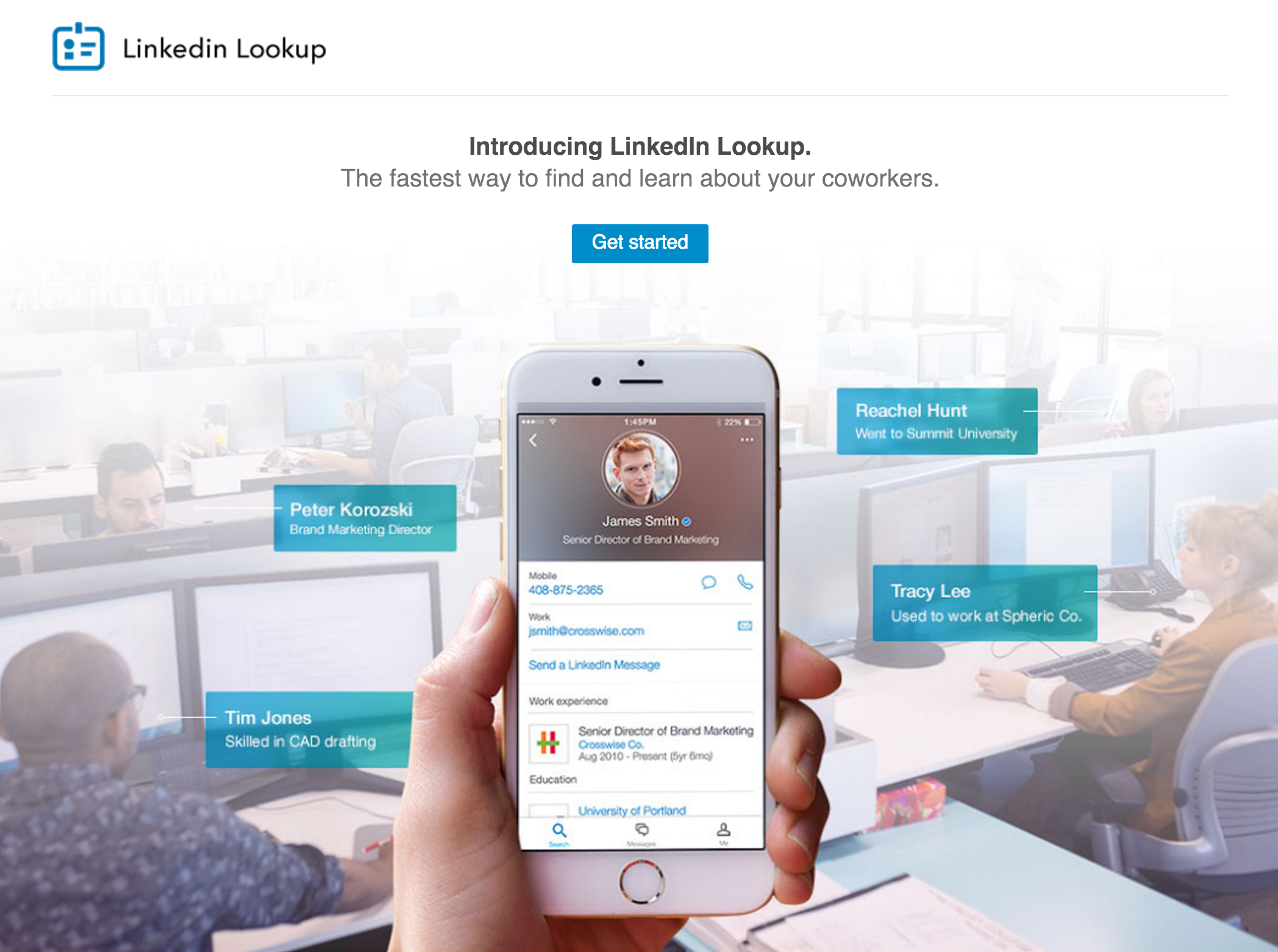 LinkedIn advanced search query share
Did you know you can share your LinkedIn advanced search query? This is a quick way to see if your hiring manager has someone in their first level connections, based on your keywords.
Run an advanced search query (I use LinkedIn premium), add keywords, titles, postal code etc. Next, copy the URL and email it to your hiring manager. When they open the link, (make sure your hiring manager is logged in to LinkedIn) the same query will work for them based on your criteria but through their network. Of course, you can also share the URL with the rest of the team.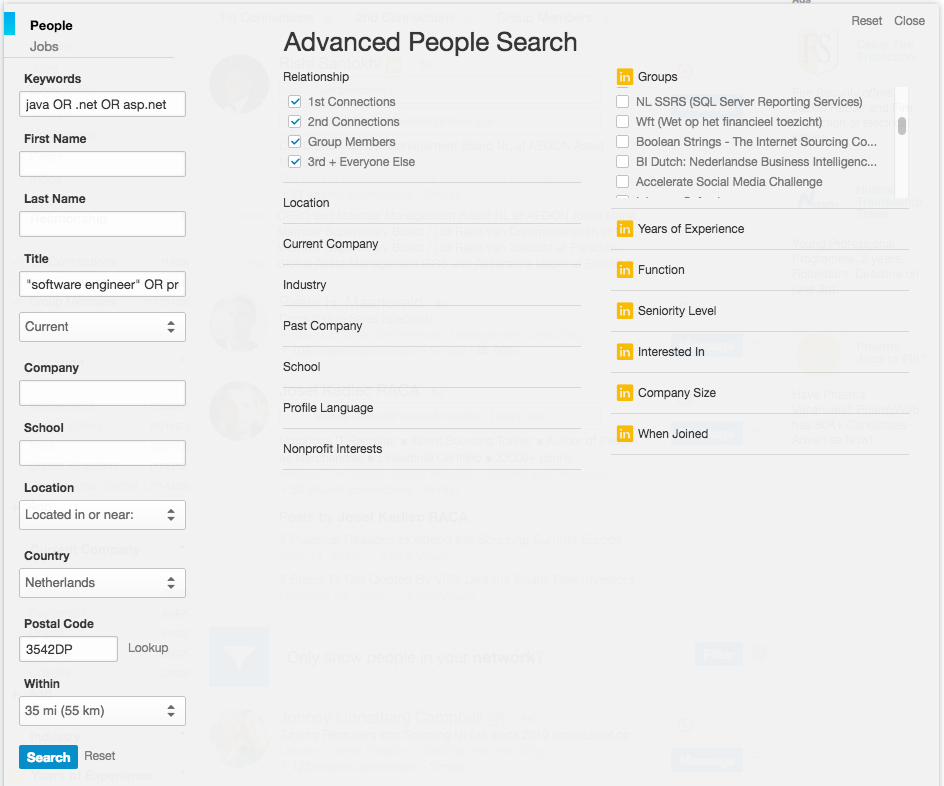 Just three simple techniques to partner with your hiring manager and team. Try it out, happy sourcing!