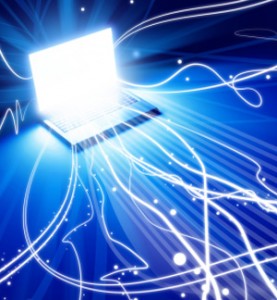 It really helps when you have the right tools for the job at hand.   Yes, we can be creative and draw blood from a turnip occasionally, but would it not be nice to have a shovel to dig a ditch rather than a toothpick?  People in the know consistently evaluate their technology gear to ensure they have the best suite of tools for the work they perform or will be asked to perform in the near future.  I believe you will see some reasons that will support the benefit of having the right tools for your home office. Not necessarily as expensive as some people think, either – there are plenty of free tools out there.
There are three reasons I am performing this ritualistic check – survival, timing, and training.  Survival is driven through adaptation and having what you need, when you need it.  Timing (now) – as the busy season at least comes off peak levels and we prepare to enter the New Year ready to hit the ground running.  Training relates to the time it takes for the user (that's you the reader) to become comfortable, or at least solidly familiar, with whatever changes you make to your tool set.  All of these three drivers will greatly impact the success of your tool time and help fuel the additional speed you will need to continue to advance yourself.  Who couldn't benefit from being faster, provided the quality stays at least the same?   Sourcing/Research is "cool", and for people who want to enter the profession or expand their work location options, here is some information to get you started. 
Hardware
Computer – I recommend a laptop or notebook – you can get a Toshiba Satellite laptop from Best Buy for under $400. It is consumer rated 4.4 stars (no I don't work for or receive anything from Best Buy; it's just a place where I go to buy gear)
Monitor – if you're on a budget, I would skip it. You don't "need" one. But if you have some extra money to spend, go with a two-monitor layout. You will increase your productivity.  This could be a nice gift someone could possibly give you for the holidays that will make a big difference.
Headphones – Logitech has some premium notebook headphones with an incredible microphone for about $50, if you want to Skype, Google talk etc. you will want need those.
Printer (All in one) –HP – Photosmart e All-in-One Wireless Printer; $99 Top Consumer Rated, this printer does it all: print. scan, fax, and copy.
Software
Open Office – OpenOffice will provide you with a FREE suite of products which you will find are compatible with most of the similar software programs you would encounter. It also has a unique capability to help recover files thought to be lost or corrupted.  That recovery feature has saved me more than once and for that reason alone…you should add it.
Microsoft Office – Depending on the version of Microsoft Office the programs will vary.
Desktop Search – Find anything on your computer fast, and never lose time trying to remember where you saved something.  Different people have decidedly different preferences to how they like to see things or manipulate their data; try both of the following and determine which one suits you best.
Browser – I highly recommend Firefox, and with that, get the SourceCon Add-on Collection as your starter kit – FREE.
Internet Connection and phone –
Try to bundle the services to drive the prices down – get your internet and phone from the same provider.
Get a phone plan that caps your costs – this saves a bundle.
Go wireless –  It is just nice to be able to lay in bed, sit on the sofa, or get a change of scenery while still connected.
I would love to know what your current set-up is like or what you would recommend. Feel free to share your ideas to help determine what people really need or want.  This is just the beginning, so keeping it simple.
Thank you for being part of the community and make it more vibrant by sharing your thoughts with us.