I  just want to point out that I do not work for Indeed, nor am I affiliated with them in any way. People in the TA departments that I have worked in probably think I get paid every time I even mention the word, "Indeed." I just have such a love for it and do not understand why so many other Sourcers and Recruiters think that it is old news.
I do not know when this exactly happened, but it seems that over the past few years, Indeed has joined the pit of dying resume books along with CareerBuilder and Monster. I have been in sourcing for a little over seven years, and I have joined a few companies and received a confused look when I asked how I can get an Indeed Resume seat.
Now, if you are in tech, I get it. I worked in tech for a little while. A lot of tech resumes on Indeed; and in my opinion, are set up by agencies to try to trick Sourcers into eventually hiring them to help fill a role. Because of this, there are very few talent acquisition people working in tech who use Indeed to search resumes. But to these people, I say: "Still use it, as you now no longer have any competition!"
Think about it this way, most Tech Sourcers have given up their Indeed Resume seat, but there are still some quality tech prospects on Indeed. If you are a Tech Sourcer still using Indeed, now you are one of the only ones reaching out to these prospects on Indeed. You just have to learn your way around the agency people.
Sponsorship
One of my favorite parts of Indeed is that each profile tells you if a person requires sponsorship to work in the country that you are working on. People can hide this from their resume, but it is not often they do. If you are working on a role that does not offer sponsorship, you don't have to waste your time messaging people, just to go back and forth and find out they require sponsorship, and you can move forward with them at this time.
Resume Alerts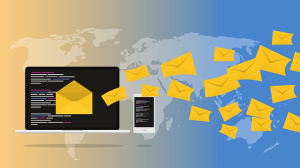 Like LinkedIn, you can set up Indeed resume alerts so every morning, you get a fresh batch of people in your email inbox. And it kind of becomes a game of quick draw. If someone updates a resume today, you will get a notification tomorrow, and you can message them before anyone else. The nice thing is that sometimes you can source on a req completely off Indeed resume alerts. If you are working on a sales role or manufacturing role, you can sometimes get 10 or 15 people in your Inbox in the morning and send them a message and move onto another position.
Veterans
Another great thing about Indeed is that you can message veterans for free. There are two different accounts that I know of. One where you get 30 messages a month and another where you get 60 messages a month. Indeed allows you not only to filter a talent pool only to see people who are active military/veterans, but you can also message these people for free and not use any credits.
Cross Referencing
Sometimes you work on a role where you have to message a lot of people just to get a person or two in the door. Because of this, you find yourself on pages 26, 27, 28 of a LinkedIn search, and you start coming across profiles that don't seem too up-to-date. I've messaged people on LinkedIn who responded with interest, but when I got a hold of their resume, they had not done that type of work in years. And now I have to let down the prospect and tell them they don't have recent enough experience to move forward. So, use Indeed to cross-reference. Find someone on LinkedIn and look them up on Indeed. One of the benefits of Indeed is that it tells you when the person last updated their profile. Because of this, you can find out how relevant their LinkedIn profile is before you waste your time or a prospect's time.
Preventing Turnover

Let's face it, no matter how great a company is, people are going to leave it for other opportunities. And it can be hard to prevent turnover. In the respectful favor of the job seeker, LinkedIn makes it so a company cannot see which of their employees are listed as Open to New Opportunities. And I get why. A lot of companies do not know how to deal with this and just fire the employee. With Indeed, you can see which of your employees recently updated their resume. Then, it is up to you how you want to handle that.
I will tell you I had a boss at a company bring up why I updated my Indeed resume. She wanted to know what she could do to keep me happy at the company. The result wound up in me moving across the country for some of the best years of my life and meeting my wife, and starting a family. If you wind up using this tactic, use it like this boss of mine did.
Contact Information
You send an InMail to someone on LinkedIn. They respond by saying they are interested. You ask them for their resume, their phone availability. They go dark. You lose them as a prospect. You message someone on Indeed, and they respond with interest, Indeed gives you their phone number and email. Now, you can send them an email to their personal email address, and if they still do not respond – you can give them a call to see if they are still interested.
It's an Actual Resume
LinkedIn profiles are not always filled out. You will see a Job Title and Company, and that is it. Indeed profiles actually show a person's resume. It shows bullet points. It shows skills. You can present a person's Indeed resume to a Hiring Manager, but you cannot always do this with a person's LinkedIn resume. One thing I have run into with candidates, however, is that some think their Indeed resume is all we need. I will connect with someone on Indeed and ask for their resume before we hop on a call. What they send me is just a PDF download of their Indeed resume. Just a heads up that you will occasionally run into this, and you just have to ask the person for their actual resume.
Automatic Follow-ups
 I cannot tell you how many people I have worked with who message people once and move on. The message a bunch of people once and then go out looking for more. The follow-up's importance goes unnoticed to many, unfortunately, but the good thing is that Indeed takes care of that for you. Suppose someone does not respond to your Indeed message, no worries. Indeed will send them a reminder a few days later. And another one a few days after that. And then, they send a final message to the person. This helps you get more responses and more people in the door.
A New Talent Pool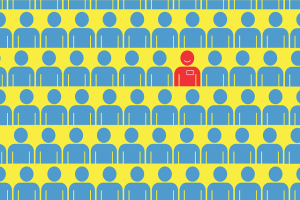 Not everyone on Indeed is on LinkedIn. And that is why you can use it to your advantage. If Talent Acquisition people from your competitor are not using Indeed, that talent pool is all yours. You can find many people on Indeed who just are not on LinkedIn or other resume boards. And there are many people actively on Indeed who have outdated, older LinkedIn profiles that get pushed to the way back of the results page. I started a role with a company where they were looking for over a year to fill a position at one of their hard-to-fill locations. The role had been worked on internally, and even an agency worked on the role. I joined the company, asked for an Indeed seat, and filled the role thanks to Indeed within only a few months of being at the company.
I was able to find someone who relocated for this role, and I saved the company the cost of possibly having a staffing firm work on the role again. I found this person by looking at recently updated resumes on Indeed. This person was also on LinkedIn, but they were not listed as Open to New Opportunities, they did not have an updated profile, and nobody else came across them because they were so far back in the results.
Bonus: Job Seekers and Indeed
I was out of work for half of this year. I updated my Indeed and LinkedIn to let Sourcers know that I was looking for work. Not enough job seekers are on Indeed. And I believe many people in Talent Acquisition do not have an Indeed resume because they don't see that platform helpful either. I still get a few messages a week from Sourcers and Recruiters on Indeed who noticed I was looking for work over the last few months. If you are looking for work, do not just advertise yourself on LinkedIn and think that will do it.
Still on the Fence?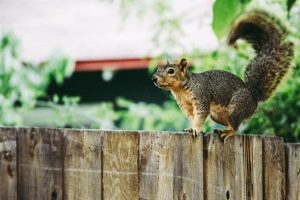 Even if you are not ready to pay for an account, you can still use Indeed to look at resumes. The only thing missing is the person's name, but you can easily pull up their LinkedIn profile by using a title and company or two. Then, you can always connect with them on LinkedIn or send them an InMail. When you do sign up for Indeed, you get one credit back for someone who responds with no interest and two credits back for someone who responds with interest. And if you are looking at people who recently updated their resume, you will be getting back a lot of responses.
Do not get me wrong; there are other platforms that are great. However, so is Indeed. It is not just a place for you to post your roles. Try it out; I think you will find some great success from using it and will wonder why you forgot about it in the first place.