LinkedIn has been the "talk of the town" this past week after the Microsoft-LinkedIn acquisition deal closed. Our sourcing community buzzed with tons of predictions and hints about the future of LinkedIn. We care about it because we rely on LinkedIn so much in our daily work and life. We all hope the acquisition will bring something better, not worse to our community.
Rarely we look back and examine the history of LinkedIn in its early ages. LinkedIn is the dominant professional network and business marketplace today. However, there was no hint of the growth and success of this business empire back in 2004. If we dig into the journey of LinkedIn from founding, multiple rounds of financing, its IPO, and acquisition, we can better understand where LinkedIn will go in the future.
LinkedIn was founded in 2002 but was officially launched in May of 2003. Its founding team of entrepreneurs was an all-star technical dream team in Silicon Valley. Reid Hoffman had assembled his team with old colleagues from SocialNet and Paypal to work on the new idea. Sequoia Capital led the first round of financing and then Greylock led the second round.
LinkedIn had brilliant ideas and vision since its early days. In the beginning, it had three steps to its success: build up a network, improve user value and habit building, generate revenue, and scale up. This was clearly described in Hoffman's pitch deck in 2004.
At this point, we have to show our highest respects to this genius. Don't regard it as a pitch deck or a hyperbolic story only. It pours a lot of hints emerge about the future of LinkedIn.
Build up the network
There was no common understanding of "social networks" before 2004. However, LinkedIn founders started to believe that "network enables revenue." They focused on building their network, user base and database first. The network was, is, and will be LinkedIn's underlying infrastructure and value. That's why today, many still say that LinkedIn has the best and most professional data.
Now, try and predict the network growth in the future when LinkedIn is under Microsoft (MSFT). I don't have a very positive expectation, and this is for two main reasons. First of all, it's been reported that LinkedIn's network growth continues to slow down. Second, MSFT is a software company. It has no gene of building an "Internet" company. I don't think MSFT can be helpful to a web company like LinkedIn.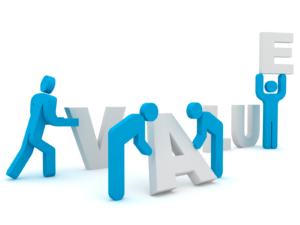 Improve user value and habit building
In a business model, this part is essential one in the whole platform stack. It's a framework layer between "database" and "monetization." LinkedIn was and is great because it's relatively easy to use and it adds value. Over the years, we have been trained very well about what is LinkedIn and how it works. LinkedIn has built our professional habits. As a recruiter, can you leave LinkedIn easily?! What a fantastic job Linkedin has done.
Let's predict the future of LinkedIn regarding its user-value improvement. Again, I don't have very positive prospects.
First, users are less and less active on LinkedIn. A substantial evidence to this is that online unprofessional social activities have eroded the online professional activities on the platform itself and from other networks like Facebook.
Second, LinkedIn failed to deliver new and useful application features in recent years. InMail was good, but now it's getting worse and worse with more spam and overuse. Groups were OK, but now almost dead and somewhat useful to most recruiters. LinkedIn could possible remove groups altogether. Additionally, its mobile apps are simply just a failure.
Third, according to Jeff Weiner's blog regarding the integration, we can find that MSFT is only interested in integrating and leveraging LinkedIn's existing database. We cannot find any concrete plan about how LinkedIn can be more usable or useful for and from MSFT's software stack.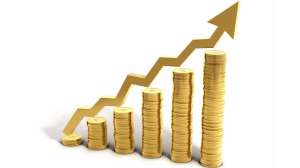 Generate revenue and scale up
No one will say LinkedIn didn't make enough money from us in our community. MSFT has an excellent sense to monetize more and lockdown LinkedIn as a must-have enterprise solution. LinkedIn just removed its search filters from premium packages and enforced us to go to Sales Navigator which is much more expensive. The future is very clear. $26.2 billion must be reclaimed and more. Let's wait and see the new MSFT-LinkedIn "magic" happen shortly.
When we looked back to the year of 2004 when LinkedIn was a teenager, we might have better views of what the giant will be in the future. LinkedIn's history and future are destined by its business model, logic, and philosophy.