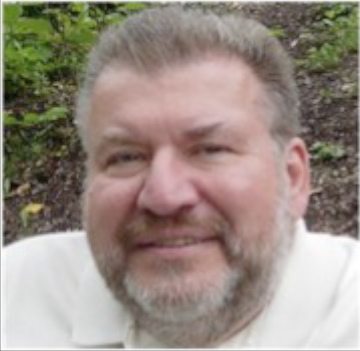 We at The Source are proud to introduce you to one of our new regular contributors, Marvin Smith. Marvin currently works for Microsoft in Redmond, WA as a Talent Community Evangelist.
Marvin's career in recruiting has spanned nearly four decades and represents both executive and third party recruiting with the last ten years in corporate recruiting. He founded or was a principal in four different firms. The external recruiting experience prepared him well for corporate recruiting roles in that he learned the value of research, sourcing, relationships and adjusting to changes mandated by technological advancements.
Prior to Microsoft, his corporate recruiting roles were with early stage technology oriented businesses that required finding and recruiting talent that were game changers. The startups allowed him to field test some third party recruiting strategies and tactics with respect to their efficacy in a corporate environment.
The experience of building a recruiting function from scratch has served Marvin well in the pioneering talent community development pilot at Microsoft. This initiative is to evangelize/market the respective "brands" of E&D (Zune, Xbox, Auto Sync, Windows Mobile, Surface, Microsoft Game Studios, etc.) to the appropriate target talent audience. Their approach to talent community relies heavily on Web 2.0 technologies and social communities to create a unique experience for the prospect/candidate that is interested in exploring a career with Microsoft, either currently or in the future. And the experiences necessary to accomplish these goals were based on foundational experiences in external recruiting, tested in the laboratories of startups, and integrated into the complex Microsoft staffing environment.
Things that Marvin finds intriguing or fascinating in the world of sourcing today:
The intersection of technology and human touch as well as using technology to enhance the human experience in recruiting. He is committed to research and competitive intelligence as a method of selecting a target audience and then using technology to develop a relationship with that target audience.
He feels convicted that at this time in the 21st Century, there is a talent community imperative that needs to be addressed if we are to connect with the talent migration to social networking sites (Facebook, Twitter, LinkedIn, Ning, et al).
Segmentation of target audiences and mapping them to the type of talent that businesses require.
The automation of sourcing (as much as possible)
"I believe that an end to end recruiting process can be developed that will do away with 'apply and goodbye'. It begins with research/competitive intelligence, handing off to prequalification team, and then moves to recruiters to manage the remainder of the process. At each point of the process when a "no" is given, that group of audience can be engage on a longer term basis using social networking."
Marvin has already contributed several articles to The Source so he was a natural fit as a regular contributor. Please keep an eye out later this month as we will run the last article in his latest series, Being On The Cutting Edge. You can also view his bio on our Contributors page.