I'm Tangie Pettis, and I am your new editor!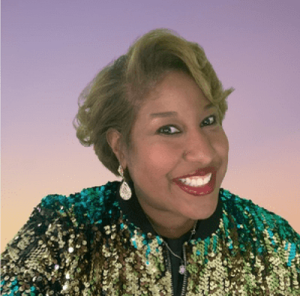 I'm excited about this new role because the SourceCon community means so much to me.
How did I get here?
My journey up until this point has been rather simple, yet life-changing.
I attended my first SourceCon Conference in 2016 and have been hooked ever since!
After meeting John Ricciardi while waiting for the hackathon to begin, I shared my excitement about how my first article with ERE had been published the same week that I was attending my first SourceCon Conference.  (Getting an article published by ERE and being able to attend a SourceCon Conference had been on my professional wish list for a long time). I had mentioned to John that I was looking for Todd Raphael to thank him for publishing my article.  John offered to introduce me to Todd Raphael, who was the editor for ERE at that time, and then Todd introduced me to the current editor for SourceCon at that time.
When I was initially asked to write for SourceCon, I told the editor I didn't think I could, and she continued to encourage me.  She told me that I did have a voice within the sourcing community and they wanted to hear from me.
Eventually, I started writing articles, joined the Welcome Wagon, and immersed myself in this community. It's been a whirlwind ever since!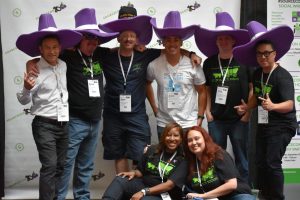 Serving on the Welcome Wagon has provided me the chance to meet and learn from people from all over the world. I have also been able to embark upon lifelong friendships within this group. If you are not familiar with the Welcome Wagon, you can learn about it here. So, as you can see, John, Todd, and the previous editor were catalysts in so many of the opportunities I have had within SourceCon and ERE.
From contributor to hitting the stage
It wasn't long after becoming a contributor for the SourceCon Newsletter that I was asked to hit the stage and share my knowledge in front of an audience.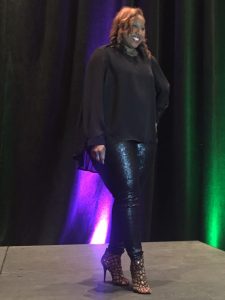 Ok, so everyone that knows me knows that training is my passion, and sharing is what excites me! I was ecstatic when this happened.
How do I stand out in a crowd?
My sparkle and my smile!  I love all things that sparkle; glitter, sequin, bedazzled- if it's shiny, it's my kind of thing!  I am almost always found smiling and you better watch out if I have something sparkly on – because I'm really grinning from ear to ear then!

What does all of this mean for the community?
If you haven't caught on by now – there is a theme here; I want to continue to pay it forward like how others did for me. I'll never forget how this community welcomed me with open arms from the very beginning. And for that reason, I am looking for those new voices like I was, and those who need a little encouragement to begin their journey.
I want to continue to welcome people into this SourceCon community where sharing is genuine, and fellowship with some of the best sourcers in the world is possible. I have learned so much and still have a ton of stuff to learn. I will always consider myself a student of sourcing!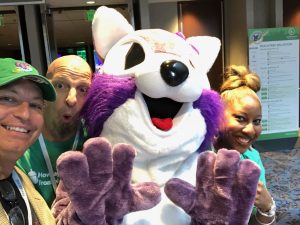 I look forward to getting to know so many of you and eagerly anticipate having some of the most amazing conversations with people in the sourcing industry!  I am also so grateful for all of the editors prior to me who have paved the way and left some HUGE shoes for me to fill!
Final Thoughts?
This community is everyone's, and I'm honored that I get to be a part of it. So, if you have an interest in writing articles, please send your pitch to SourceConEditor@SourceCon.com.
Let's get ready to have some fun while sourcing, sharing, and continuing to build our community!