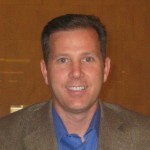 The person who will wrap up SourceCon NYC is an amazingly talented and respected member of the sourcing community. We are so pleased to have Adam Lawrence, global head of sourcing for SAP, speaking at SourceCon NYC about a topic that doesn't really come up that often in discussions about sourcing: the art of creating compelling communication.
As Lawrence states in his session description, "…locating the candidate prospect is only half of the battle. We need to place equal emphasis on 'making the conversion' – crafting targeted, role-based messages that will compel these prospects to take action and become active in our pipeline."
Lawrence leads a global sourcing team, so he speaks from a great deal of experience. He knows the importance of good communication – particularly because what works in one region may not work in another. This session promises to leave you with some things to think about as you head home from the conference and return to your sourcing duties.
Lawrence is Global Head of Sourcing at SAP. He has approximately twenty years of progressive experience in building teams to attract and retain professionals with management, strategy, and emerging technology skills. Prior to joining SAP he was the VP of Service Delivery for Yoh Talent Solutions where he managed its recruiting, supplier management, and sourcing functions as well as its retail (boutique recruiting) lines of business. His team included 190 recruiters, sourcers, and support team members in both the US and Europe. Lawrence has also worked on the agency side of sourcing so he has an incredibly well rounded background. We are looking forward to having him wrap things up for our SourceCon NYC conference!
Over the next several weeks leading up to SourceCon NYC, we will be bringing you quick-hit interviews with the folks who will be presenting at the conference. This is a great way for you to get to "meet" the speakers and get a taste of what you can expect at the conference. We hope you'll join us February 8-9 in New York City!