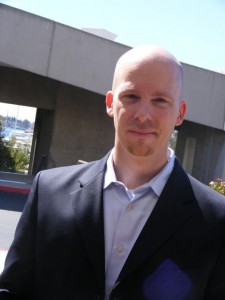 Did you know that Glen Cathey went to his first recruiting conference when he attended SourceCon in 2008? Look at what he's done since then…
We are pleased to have Cathey join us again for SourceCon NYC. As you know, we have featured the "Boolean Black Belt Archives" here on SourceCon, showcasing some of his work, thought processes, and theories on Just-In-Time sourcing, leveraging your own database, and how to get the most out of  LinkedIn searches.
Cathey will be discussing a new topic at SourceCon NYC – he will be talking about sourcing training. Whether you are looking to build an in-house training program or are investigating outside resources to bring continuing education opportunities to those responsible for sourcing within your organization, you're not going to want to miss this presentation. Cathey promises to present a highly interactive session, facilitate discussion, and provide you with tools you will need to effectively design a training program to keep your sourcing team up-to-date on their skills.
Glen Cathey has more than fourteen years of experience in the recruiting and staffing industry and currently serves as the Market Vice President  for Kforce, a large publicly traded staffing firm. When not working a recruiting desk, he has recruited, trained, and managed highly productive teams of up to 24 recruiters responsible for 700-900 hires per year. He is extremely passionate about leveraging technology (applicant tracking systems, social networks, job board resume databases, and the Internet) for talent identification and acquisition and is considered a thought leader in Boolean and semantic search techniques.
In his personal time, he is the author of www.booleanblackbelt.com where he shares his thoughts and theories.
Over the weeks leading up to SourceCon NYC, we will be bringing you quick-hit interviews with the folks who will be presenting at the conference. This is a great way for you to get to "meet" the speakers and get a taste of what you can expect at the conference. We hope you'll join us February 8-9 in New York City!