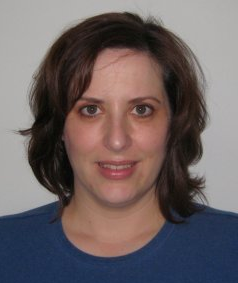 Julia Stone has been around SourceCon since its humble beginnings, and we are pleased to have her on the speaker stage for SourceCon NYC sharing how she does everything that she does.
As a self-employed individual, Stone is a busy woman – and she knows that many of you are as well! In her SourceCon NYC presentation, she will share some of her secrets for productively and effectively sourcing while balancing everything on your plate. While Stone will approach this topic from the standpoint of a self-employed "solopreneur," the information she will share is relevant to sourcers from companies of all shapes and sizes.
Stone owns BizWerks, a niche recruiting firm in the Midwest. She has been AIRS Certified as a Certified Internet Recruiter twice, and was one of the first to get the designation in the 90s. She won a SourceCon Challenge in 2008 and helped create the challenges in 2009-10. She considers herself a student of sourcing and is always looking for new ways of reinventing her work. Stone is also a hands-on recruiter and sourcer, spending every day in the trenches trying to multi-task her way through both jobs and a few others along the way.
We are looking forward to Stone's presentation at SourceCon NYC – there will be something for everyone. Don't miss it!
Over the weeks leading up to SourceCon NYC, we will be bringing you quick-hit interviews with the folks who will be presenting at the conference. This is a great way for you to get to "meet" the speakers and get a taste of what you can expect at the conference. We hope you'll join us February 8-9 in New York City!