I rediscovered FEC.gov recently when trying to pull a list of RNs in New Mexico. I've used this in the past for different roles and it's been very effective for pulling a list of names of folks who may not have their resumes out there.  This is a free resource, and you don't have to sign-up or join to access this information.
Krista Bradford originally wrote about this method back in 2002, so I'd like to give credit to her for the great find that is STILL working 14 years later.
Start by going here.
Scroll down to the bottom of the page and you'll see the following search criteria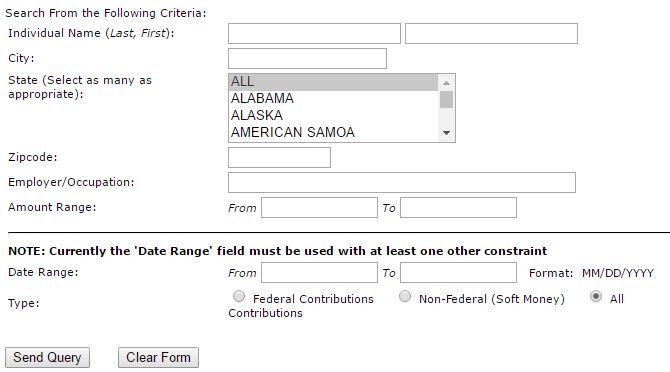 Search by city or state, enter a job title and you can pull a list of contributor names by job title. It's pretty easy to cross reference on LinkedIn, job boards, and Twitter with the full names, zip code, and a specific job title.
It's been a great resource for less populated areas or for less active candidate pools. I've hidden the names in the screenshot below to protect the innocent.