I had a conversation with a former colleague who, unfortunately, was laid off recently. Our chat turned into a great discussion on purpose and time management when it comes to finding a new role. While some more experienced folks in TA have weathered past economic downturns (think: the housing market crash in 2008-2009 or the dot-com bubble burst in 2000-2001), this year is different because it's not just one or a handful of industries that have been affected. Thus, talent acquisition teams across the board are finding themselves affected by sweeping furloughs and/or layoffs. The job market is disproportionately flooded with colleagues who are all in similar situations. This creates new challenges when looking for your next job.
While there is no cookie-cutter solution that works the same for everyone, there are some basic concepts that can be of great help if you've found yourself affected by a layoff or furlough this year. Being organized and methodical in your personal search will help you introduce purpose, focus, and structure into your routine. By applying some of the same concepts used in conducting a sourcing project to your job search, you can identify your needs, plan your approach, manage your time, and review and calibrate your results to keep yourself on track to land your next opportunity.
Identify your unique needs
Each person's motivating factors are different, so think about the things that matter to you most in your next career move.
What function do you want to serve?

Are there companies and/or people with which you want to work?
Stuff to consider as you're thinking about companies include:
How has a company approached accommodating its workforce through the pandemic?

Were they empathetic and flexible, or slow to respond with poor adaptations?

Who is investing in TA right now?

Is the company open and/or set up to allow remote working, etc?

Do you prefer an office work environment, or do you want to work remotely (or some combo)?

Do you want to be an FTE or a contractor? What are the pros/cons of each?
What is the range of pay that you would be willing to consider?
Write down your answers to all of these things and keep your list handy for conversations.
Don't rule out exploration of jobs outside of TA.

PS: don't view this list as a pie-in-the-sky wishlist or one that is not editable, but rather a fluid needs and values list to guide you in making the right decision for yourself at this time. As you pursue your search, you may find that you have to make adjustments or concessions in some areas to support your needs.
Establish your personal deadline.

Depending upon your family situation, your timeline to start earning money again may be very short, or you may be able to take your time to explore opportunities. What's important here is to know when you need to get back to work so your bills can be paid. Examine your personal finances and figure out when you absolutely must start bringing in a paycheck again before you and/or your family are in financial jeopardy. Mark that date and note that you must have a decision made by then, and reverse engineer your action plan from there.

Develop a plan of action.

Setting activity goals will keep you focused on forward momentum and help you adhere to a routine, both of which are important factors for maintaining some sanity these days!

Make a daily activity plan for yourself that includes time to research companies of interest and/or individuals with whom you want to work and direct outreach and a formal application. If you know someone personally, take the time to write and send thoughtful and personalized messages indicating your interest (be specific about what you want to do – it helps!). If you don't know anyone at a company personally, see if you know someone who does first and inquire how well they may know that individual

before

asking for a referral. Lead your outreach with evidence that you've done your homework on that individual or the company, and be humble in your approach. Do a little research and a little outreach every day and be deliberate in your activities.

Track your activity and results.

If you're not keeping tabs on your activity, you won't have a good idea of how effective your efforts have been or if there are places where adjustments should be made. Devise a method of keeping track of your activity in a manner that will allow you to conduct analysis. Spreadsheets work best. Your goals should include responses, phone conversations, and interviews. (sound familiar? 🙂 )

Calibrate and adjust your plan accordingly.

Review your activity at the end of each week. If you're making traction, keep doing what you're doing. If you're not getting the results you expected, determine what areas are proving to be unfruitful. Are opportunities specific to your desires in short order? Are your comp expectations untenable? Are you not getting a lot of responses to your outreach? Be willing to calibrate your plan and make adjustments to see results.
Bonus Tip: Be confident in your abilities, but exercise humility.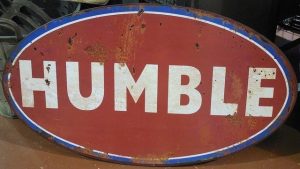 Be confident, but not arrogant in your interactions. Know your worth and accomplishments, but don't be pompous in how you share them with prospective employers. Exercise humility with your outreach and phone conversations while making sure you communicate what means the most to you in your next opportunity. And be honest about your situation and purpose for your search – there is absolutely nothing to be ashamed of being laid off or furloughed for a non-performance-related reason; lots of folks in TA are in the same situation right now. Any employer who would ding you for this is probably not one you'd want to work for, anyhow.
Remember: each person's situation is unique, so take whatever the above advice suits your needs. Develop your own plan and execute it, being mindful of tracking results, and making course corrections. Give yourself grace as you search and keep a positive outlook. Your community is rooting for you – best of luck in your job search!