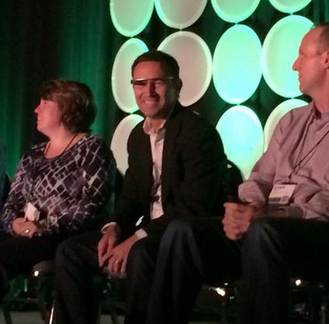 Have you ever wondered what it takes to win a SourceCon Challenge? Today I hosted a Google+ Hangout ON AIR with Jim Schnyder – two time winner of the SourceCon Challenge – and the other finalists who participated in the 2014 challenge.
The final round of the 2014 challenge, which was organized by Glen Cathey, was different than previous challenges because participants were responsible for engaging real candidates for a live search. Since participants were donating their time and conducting a free search, we chose to partner with the American Red Cross. We figured that if anyone was receiving free recruiting, it should be a worthy non-profit organization.
Watch the video below to hear more about the challenge and the tools and techniques our finalists used to complete the search.
https://www.youtube.com/watch?v=nbcMWgelKk0
Congratulations to two time SourceCon Sourcing Grand Master Jim Schnyder!