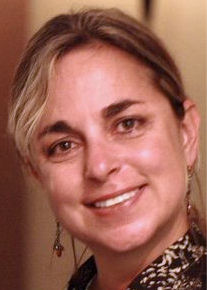 As per the request put forth by Amybeth last Friday, I definitely wanted to share my personal experience with SourceCon because it was a special part of my previous career as a recruiting researcher!
My involvement with
SourceCon
officially began when I took on the first ever Sourcecon challenges back in the summer of 2007.
This post
sums up the challenges quite well: "48 hours into Challenge #2 and the feedback is that it is just too hard. The feedback we received from Challenge #1 was "too easy".
Well, Challenge #1 was won by Mike Notaro, but again, it was too easy (hehe Mikey, sorry, I just had to say something about that). I had a whale of a time trying to figure out Challenge #2, but when I got the "final answer" and won, I was pretty pleased with myself. You can check out my step-by-step methodology here.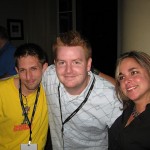 Last, but not least,
Jeremy Langhans
completed the
Three Amigos team
when he won Challenge #3. All of us were flown to Atlanta, GA for a chance to compete in the dreaded "Grand Master Challenge". This was exciting for several reasons:
I was going to compete in the first-ever Sourcing contest, live and directly in front of several hundred people
I was going to meet my boss (at the time), Rob McIntosh, live, and in person, for the first time. I also got to meet quite a few of my recruiting colleagues face-to-face as well.
I was going to meet so many of the online folks that helped shape my career path at that time, to include: Amybeth Hale, Shally Steckerl, Jim Stroud, Krista Bradford, Glenn Gutmacher, Eric Jaquith, Moises Lopez, Russ Moon, Tim O'Connor, Rithesh Nair and so many others that also became friends.
What I remember most was the excitement and buzz that was in the air. There seemed to be a mutual feeling of being a part of something cool, new, exciting and special. And indeed it was all those things. The presentations were all informative and engaging, the networking events were fun and mutually beneficial to all involved, and many of the friendships made have lasted to this day.
While I did not win the Grand Master Challenge (Mikey did, and did so again the following year), it was a wonderful time to be in the Sourcing industry, and I will remember SourceCon 2007 as being kind of like that first blockbuster movie – though the sequels may be unique and awesome in their own right (and in some cases better!), the first one will always hold a special place in our hearts.
Cheers to all of you going to SourceCon 2010 and Source On!