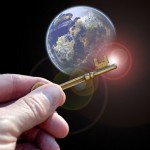 With unemployment rates hovering at record highs of between 8% and 11% in North America and major European countries, coupled with sluggish economic growth, it's time for recruitment talent in these regions to look toward the Asia-Pacific for new job and business opportunities. Here's why.
Strong economic growth. Global organizations are continuing to invest heavily in most parts of Asia; offices are expanding headcount and new manufacturing plants are sprouting all over. The result? An insatiable demand for talent, leading to record low unemployment levels in many Asian cities, a feeding frenzy of companies competing for limited manpower resources, and an upward spiraling of salaries among many jobs.
Lack of recruiter talent. The rapid economic expansion has organizations scrambling for talent. Good recruiters are also in short supply. There is an acute shortage of recruiters who can do two things very well. These are: (a) source candidates professionally and think outside-of-the-box when searching for very specialized, niche positions, and  (b) "sell" the job and the organization to prospective candidates.
Why Go East
The factors listed above are forcing many organizations, both global corporations and third-party recruitment firms in Asia, to look at recruitment talent beyond their shores. So if you are a recruiter in North America armed with good candidate sourcing experience, why not start thinking about moving out to Asia for a few years and gain some useful international experience? Start by looking through Asian online job boards like JobStreet.com, Monster Singapore, JobsDB.com and even LinkedIn.
Fluency in Asian languages will definitely give you an advantage. Otherwise, focus on countries that use English extensively as their language of business. These would include Singapore, India, Hong Kong, Australia, Malaysia, and the Philippines. Keep in mind that applying successfully for an employment pass in some of these countries isn't easy. Manpower regulation changes every so often. So it's a good tip to constantly check the manpower requirements of each country.
Despite the hassle of administrative red tape and relocating yourself physically to a foreign environment, the merits I think outweigh the drawbacks. With globalization, the best recruiters and sourcers in the next few years will be those who have gained experience sourcing candidates from across the globe; from Rio de Janeiro to New York to Beijing. Working in Asia can give you that exclusive vantage point when eventually you head back home.
Transfer Your Best To Asia
Global corporations with directives to boost their Asian business operations and consequentially, the expansion of their recruitment teams in Asia, should think more about internal mobility strategies and transfer some of their 'A' team recruiters from other parts of the world to Asia. These transfers serve several purposes. Firstly, these recruiters with their strong staffing/sourcing experience can fill a gap in knowledge and experience which their Asian colleagues may lack. Second, the sheer volume of open headcount may mean that more recruiters are needed just to cope with the expansion plans. Finally, although these transferred employees lack the local knowledge of the new cities, they can contribute almost immediately as they have exposure to the same corporate culture as the one they left back home. The cross-fertilization of knowledge between members of the global recruitment team will be of immense value for the entire organization.
Given the fact that the emerging economies of Asia have been the world's growth engine for the past decade, perhaps corporations should even consider having their senior management in HR and Talent Acquisition to be located in Asia instead of the corporate HQ in the United States or Europe…
Summary
Scarcity of strong recruitment talent is very real in many parts of Asia. The slowing economies in major Western nations and the rapid business expansion of the emerging Asian economies present new opportunities for global recruiters wanting to find new avenues of growth for themselves. It's time to start looking East!