Creativity and innovation involve the process of creating something new or better. As sourcers, we are constantly brainstorming creative and innovative ways to find and attract candidates. From the new social media sites we join to the unique queries we write in search engines, the importance for creativity and innovation is stronger than ever.
There have been many theories on what sparks innovation and creativity, but one trending topic has been mobility in the workforce. As technology continues to advance, we have found ourselves in a period where flexibility and telecommuting have become more important than set hours and being on-site.
For my sourcing team and me, we tend to be more creative outside of the normal 8-5 work schedule. I have found that I write my best search queries before 8 AM or after an intense yoga session. I am also more productive in my home office. My top sourcer tends to be more productive between the hours of 3-7 PM, and rarely have I ever seen her before 10 AM.
As we see are starting to see companies shift outside the normal paradigm, there has also been an influx in remote opportunities for recruiters. Now, VPNs allow us to connect remotely, Skype lets us have face-to-face interaction, you can find just about anyone on the Internet, and mobile phones are advancing so quickly that you can work just about anywhere. In fact, you can almost recruit solely from your smartphone.
Mobility and flexibility are very important to my current employer. Our corporate phone is an iPhone and the majority of us have iPads. Since I'm always on the go, I rely on my phone for Internet usage and emails. To broaden my recruiting capabilities and to increase productivity, I use many different iPhone applications. I have found that these applications help save time and improve communication with my social networks.
To help your mobility and productivity, I have reviewed some of my favorite iPhone applications. There are hundreds of thousands of iPhone applications, so please feel free to add your favorites that I left off.
Mobile Application Review: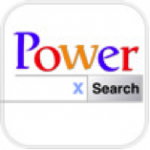 Power Search Utility – This is a must for every Recruiter/Sourcer. The Power Google application is basically a Boolean cheat sheet. From basic operators, to advanced modifiers, this application contains every Boolean term to help improve your sourcing skills. It even defines all Boolean operators and modifiers and gives examples on how to use each. Additionally, it has a direct link to Google that I find is easier to use than the actual Google application itself.
Bing – We all love to search on Google, but it is important for us to broaden our techniques on different search engines. My favorite search application is Bing, and not just because of the beautiful pictures on the homepage. It is extremely easy to use and offers all of its features directly on the homepage. The results application is very neat and clean. Additionally, the search bar always remains on top of the screen, which allows for your queries to be easily modified. Bing also has the social feature that lets you see updates from Twitter and Facebook in your search results. You can also check into Facebook and Foursquare directly with this application.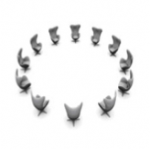 Global Recruiting Roundtable — If you like to stay up to date on the latest recruiting trends, then you need to download this application. The Global Recruiting Roadtable complies recruiting news from blogs and sites (like ERE.net) from around the world. It is very easy to read and allows you to share and comment on each story. Now you can quickly share your favorite ERE article with your social network on Twitter or Facebook with just a press of a button from your phone.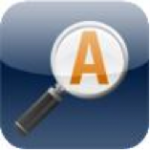 AutoSearch Mobile — This is a fantastic application that automatically does all of the advanced Boolean queries for you. Just enter a job title, skill set, company, or keyword and AutoSearch will source the Internet and retrieve matching resumes and profiles from 25 targeted cities. If you are looking outside one of those cities, you also have the option to search anywhere in the United States. AutoSearch browses sites liked LinkedIn, Twitter, Jobster, and Zoominfo. Hundreds of profiles, names, and CVs are returned in a basic search, which allows you to quickly expand your network and pipeline.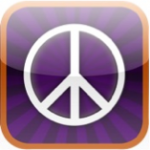 Craigslist Mobile Ultimate – This is an easy and simple to use application that allows you to search all cities that have Craiglist listings. You can quickly select your city and enter your category as "resume" — then let the sourcing begin! This application also allows you to reply or forward to each resume that you determine is a match.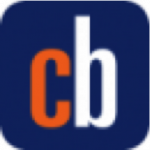 CareerBuilder for Employers – If you have a CareerBuilder account, then you need this application. This is a great application that gives you access to candidates that have applied to your job postings. This application also lets you view and manage all of your job postings. The only down side with this application is that you can't source. However, the application claims that it will soon allow you to run your saved resume search agents directly from your iPhone and view all results.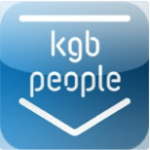 kgbpeople – This is one of the best people search engines on the application market. This application searches the Internet for information about people on social networks, blogs, and search engines. All in all, it garners information from 48 different sites. Though it uses a vast array of media, the results aren't 100% accurate. Still, it is a fun application and is very user-friendly.
Portal Full Screen Browser – This application is extremely unique and very fun to use. Designed especially for research, it allows you to search Google, Bing, Yahoo, Amazon, Wikipedia, YouTube, Dogpile, and Jeeves. Functions on this application allow you to highlight phrases and queries in six different colors. Once you run a query, those phrases are highlighted in the web browser, which makes finding key terms on your phone very efficient. After your run your query, you can easily email web links directly from the application.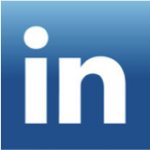 LinkedIn – Everyone should have this application! There is nothing special about this application; it's just the world's largest professional networking site at your fingertips. The LinkedIn application allows you to check updates, add connections, send messages, and even "bump" invitations with others who have also downloaded this application on their iPhone. It's not the fastest application, but it is amusing and a must for every recruiter on the go.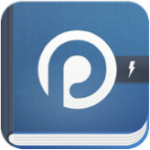 Plaxo – This application came into handy when I first got my iPhone and was able to sync all 5,000 of my contacts instantly. This social media rolodex is great for managing all of your contacts from LinkedIn, Facebook, Gmail, Yahoo, AOL, Outlook, and more. The Favorites feature also helps you save candidate information so it's readily available when you need it.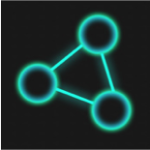 Broadcast – Broadcast allows you to easily share messages and photos across Twitter, Facebook, LinkedIn, SMS, and Email with one click of a button. This is just an entertaining and cool application. When you need to let your network know about a new job posting, this is an accelerated way to do so.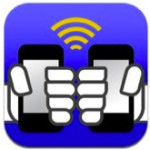 Bump – This is a great application that allows you to easily share information with others who also have this application. You can share photos, apps, music, message, locations, contacts, and calendar events and instantly connect on Facebook, Twitter, and LinkedIn. You can also send messages to others that you add to your Bump network. It's the perfect application to use at networking events and conferences.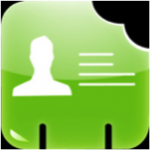 CardMunch – Tired of handling business cards? This application works directly with LinkedIn (in fact, LinkedIn owns this application). It's a business card scanner that captures images of business cards and automatically transcribes every card for instant contact. You will never lose another business card with this application.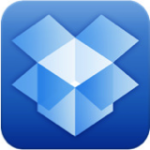 Dropbox – Ever have to send a resume from your phone? Dropbox allows you to easily save all documents from your computer to your iPhone. You can create multiple folders for various positions and send resumes easily to hiring managers. Dropbox even backs up all documents on their web site, so your candidate's information is never lost.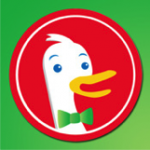 DuckDuckGo – Another alternative to Google, DuckDuckGo is an excellent search engine that retrieves information in a neat and expedited manner. It's a simple application that provides less spam and delivers relevant search queries in an instant. Its searches are based on relevancy and not personalization or socialization. The downside of this application is that it does not recognize all advanced Boolean terms and the search bar is not featured on the results page.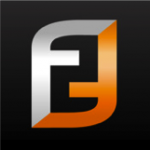 face2face – Face2face helps you manages all of your social networks in one application. This application manages your Facebook, LinkedIn, Twitter, MySpace, Foursquare, and Orkut accounts. You can easily exchange information, connect with friends, and post directly from this application.
What are your favorite iPhone apps for sourcing and information management? Share them in the comments below.