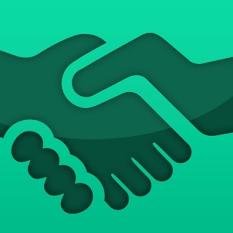 This week, the Startup Spotlight shines on nspHire. 
What is your background?
Darryl Glover has a BA from Berkeley, a Doctor of Pharmacy from the University of Pacific, and an MBA from the University of Chicago. He has worked in Pharmacy Services, authored a children's book, and has served in various C-level positions. Rasheen Carbin has a BS from the Georgetown University School of Foreign Service. He worked in finance in a Business Development role and, before nspHire, co-founded MBA Project Search. Dan Mullaney has two degrees from Georgetown, a BA in Philosophy and a MBA. He worked for over 8 years in finance in a business development role. He co-founded MBA Project Search, HiredMD, and now nspHire. Robert Mullaney is a Family Care Physician. He has a BA in English from Georgetown and an MD from New York Medical College. Melanie Maheu has a BA in English from the University of California, San Marcos and was co-founder of MBA Project Search.
Tell us about the team you have built so far.
Our team members come from diverse and eclectic backgrounds. Our educational backgrounds span from humanities to business to science/medicine. We also span in age, gender, ethnicity, marital status, and life experience. This allows us to approach and contribute to the company in different ways and at different times. We can look at the market and product from Millennials through Gen X, which gives us a competitive advantage so that we can reach all of our market targets and demographics. We challenge each other, listen to each other, and grow organically as an organization from each and every conversation that we have.
What financial support did you have to launch the business?
We are 100% self-funded and operate lean and efficiently.
What problem are you trying to solve?
More and more people are using their smart phones for everything that they do. And, this includes looking for work. We want to provide a way for employers and job seekers to quickly discover each other. But it's more than that. Not every job and candidate are a match. We aim to provide a solution that efficiently finds those that are a good fit for each other and allow them to make a connection. Simply, we are trying to add efficiencies into the job-search space with the use of a smart and easy-to-use mobile app.
Describe the business, core products, and services.
The core service we provide is a mobile job and job-seeker discovery application that efficiently matches job seekers with employers based on key criteria such as function, industry, education, salary, and location. The application includes in-app messaging, privacy settings, push notifications, etc. We aim to provide an efficient way to find the right opportunity or job-seeker, quickly assess the fit, and conveniently connect and chat with mutual matches.
Who do you expect your customers and users to be at launch?
The application is completely free for job-seekers. And, since we built the app to include full time, freelance, part time, internship, and personal assistant opportunities, we expect our members to be a diverse community of working professionals. The paying customer is the employer. Employers don't pay to post an opportunity, find candidates, and indicate interest in candidates; that is, it's free to match. Employers only pay when they want to chat in-app with a mutual match. And, the charge for doing so, is $.99/chat.
Where do you stand right now with regard to funding?
We are self-funded and believe we have a strong business model that we hope will allow us to grow the company from revenue. One of our strengths is running efficiently and lean. We are not opposed to funding, if the right terms were presented.
What is the business AND revenue model? What is your strategy for profitability?
We tried to keep the model simple. The current job-board business model paradigm includes pay-to-post and cost-per-click models. Each model provides upfront cost exposure without guarantee of suitable return, ie matching candidate(s). We decided to only charge based on a mutual match – the employer and job seeker show interest in each other. When a connection is made via a mutual match indication, we give the employer the option to start an in-app chat with the job seeker. To do so, we charge the employer $.99 to unlock the chat window. High volume users have an option for an unlimited monthly chat package. The model, with enough users, and given our lean operating structure, will bring us to profitability.
Did anyone tell you this wasn't going to be successful?
Not directly related to the idea of the app. Some have mentioned that the job-search market is hyper competitive and, as such, a difficult market in which to grow and succeed.
How will you measure success 12 months from now?
Our main metric of success will be the number of people actively engaged in the nspHire community. We would love to able say we helped make thousands (well, hopefully, millions) of job connections and assisted in starting meaningful conversations that lead to successful business relationships.