Put on your marketing hat. Think like a marketer that happens to work in talent acquisition. This new model takes inbound recruiting to the next level. Inbound recruiting, like inbound marketing, draws the potential audiences to the organization's internal sites, not to sell them, but to inform them.
This new paradigm has emerged that suggests a consumer-like digital experience is required in talent acquisition. The consumers buying cycle is being mirrored and labeled a candidate apply cycle. And that pre-apply cycle is called the candidate's journey. That path or journey is dotted by stops along the path for information that will entice the prospect to move toward the application process. In this era, transparency is appreciated and rewarded; the previous models are failing.
Our product is the "work" that we are offering, which we call our talent brand. And the profession minded target audience of talent needs to know the impact of working at your organization on their careers. In addition to dealing with the WIIFM (what's in it for me) inquiries, the talent acquisition marketers need to provide authentic insights into the organization.
Our need for "butts in seats" requires a more sophisticated and thoughtful strategy that takes into account the configuration, the mind and the needs of the target talent. And yes, we are just talking about an email strategy.
The purpose of this series is to illustrate how to double your email recruiting results. To gain this increase in effectiveness of your email recruiting campaigns, you need a digital strategy. This article will discuss why a strategy is required to achieve promised improvements in your email success.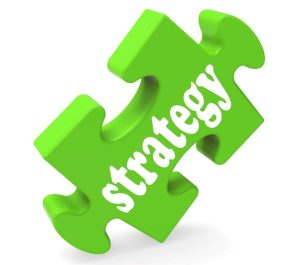 In a very real sense, your strategy is; the battle plan for the battle of the inbox on the digital battlefield.  As you scout your adversaries, as well as, the shared target audience, in this digital quest of capturing the attention of your target talent, you realize that the execution of your strategy is the key to success. Your reconnaissance will reveal a need for a strategy that incorporates the talent landscape (especially, the talent supply), the mind or perspective of the targeted talent and importantly, their needs. This discussion of why we need a digital email strategy will take place in three parts. Before you write an email to entice your target talent audience to respond, you need to ask three questions.
Who Is Your Target Audience?
How Does Your Target Audience Think?
What Does Your Target Audience Need?
A Digital Era Email Strategy Part 1: Who Is Your Target Audience?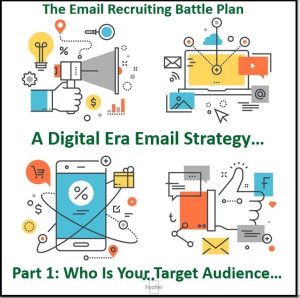 Who is your target audience? In today's digital world with its focus on personalization and affinity, it is easy to distribute your audience into segments. Many of us divide our target audiences into key talent segments that map to the type of talent we are recruiting. In each of those talent segments, four things frame this conversation:
 Knowing your target audience is the first part of designing an email communication strategy in the digital era. This knowledge goes far beyond just knowing their titles and where they presently work. It requires that you consider other aspects of what is called the talent persona. That information could include diversity and multi-generational factors. Also, it is important that you distinguish your brand from others as much of the key functional types of talent is in short supply, and you as an employer are competitively evaluated. The short supply of skilled talent will also enhance the gigging career model which increasing factor in successfully meeting your workforce plan. Just to get their attention using email recruiting will require some creativity in your battle plan.
Next time I will discuss the second part of developing the strategic target talent persona—figuring out how your target talent audience thinks.
Outline: A Digital Era Email Strategy
The Email Recruiting Battle Plan: A Digital Era Email Strategy

Who is Your Target Audience?
How Does Your Target Audience Think?
What Does Your Target Audience Need?

The First 3 Seconds-Guess What I Have For You.
The Next 5 Seconds-Why You Should Want It!
The Final 7 Seconds-How You Can Get It!
Before You Press Send–An Email Recruiting Checklist.
Images: Graphicstock