Of nearly 50 initial applicants, six innovative recruiting tech startups were invited to compete last week for $10,000 at this year's Recruiting Innovation Summit in Mountain View, CA (Editor's note: The Recruiting Innovation Summit is produced by ERE Media, owner of SourceCon). Presenters gave a live demo their product, took questions from the audience, and then answered questions from the panel of judges–Jason Warner, Steve Boese and Ethel Chen. Each startup was rated based on business model, viability, potential impact on the industry, and other factors.
The winner–Mystery Applicant–is a sophisticated data and analytics tool for measuring candidate experience. Applicants fill out a questionnaire, rating the specific points in the recruiting and hiring process (with a whopping 40% conversion rate!). Through a clutter-free dashboard, users gain immediate insights into what's working in their recruiting process and what's not–from a candidate's perspective–and can use this data to validate or refine their recruiting strategy.
Here are three other companies in the competition that I felt showed great promise for recruiters and jobseekers alike:
1. GooodJob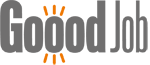 Category: Referral Programs
What it does: GooodJob is an employee referral and social recruiting platform. Recruiters create job listings and distribute the job across various networks. Employees interested in opting in to the referral program grant permissions to recruiters to post job opportunities to their private social media accounts at a specific maximum frequency (once a week, once a month, etc.). Activity and referrals are tracked, and employees are rewarded for their efforts.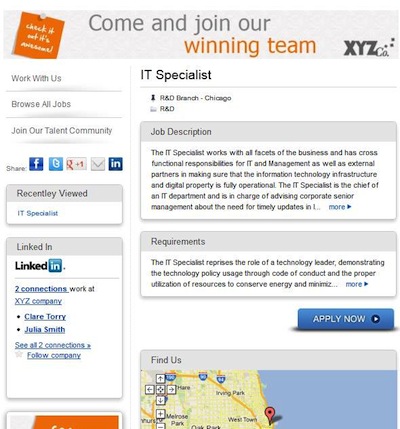 Why it's hot: What makes GooodJob innovative is how successfully it leverages gaming elements (points, leaderboards, prizes) to motivate employees. Rather than only rewarding placements, GooodJob rewards employees' efforts to feed some talent into your pipeline with points. Points can be accrued and used for small prizes like movie tickets and large prizes like cool gadgets or cash bonuses.
2. OnGig

Category: Job Board
What it does: OnGig is no ordinary job board, and its job listings go beyond the traditional job description. When posting a job, recruiters answer key questions such as why the position is open, challenges the candidate will face, and growth opportunities for the role. When applying for a job, candidates are offered interview tips and given the opportunity to send a note to the hiring company before applying.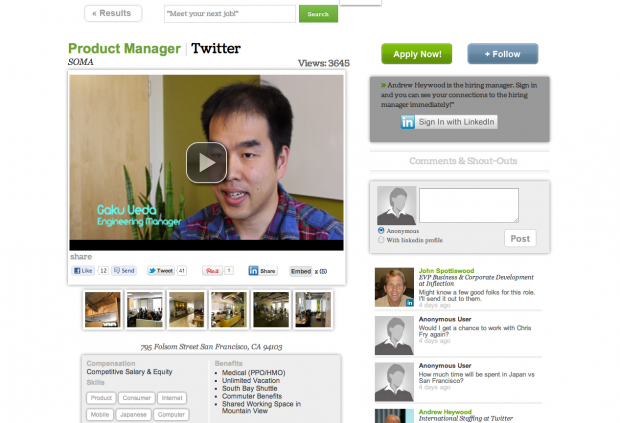 Why it's hot: Job listings with OnGig are highly visual, featuring video interviews with the hiring manager and his or her team, and photos of the office and space in which candidates would be working. It's also highly social; viewers can leave comments or ask questions, share the posting, apply for or follow the job. Because the platform gives candidates more interactivity, it's a great way for employers to have more touch with candidates from the beginning.
3. Lab of Apps

Category: Recruiting App
What it does: The Next Step by Lab of Apps is a mobile recruiting app powered by LinkedIn. Job seekers can view opportunities in specific geographic locations, and like or dislike each opportunity to refine the results generated by the search. They can then share any listing via social media accounts (currently only integrated with LinkedIn). Candidates can indicate interest to the recruiter, chat live, or send a note requesting more information.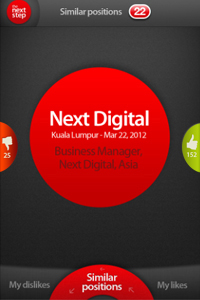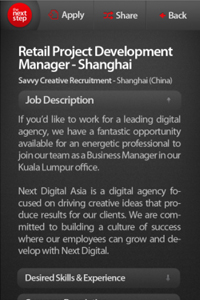 Why it's hot: I like this app mainly for its usability. Though candidates already can review opportunities via their smartphones–mobile versions of company job portals, branded mobile apps, etc.–this product puts key functionality in the hands of its users while keeping things simple. The user interface is sleek and easy to use, featuring one-click apply and on-the-spot interviewing.
Consumer Technology Will Continue to Drive Innovation
To one degree or another, consumer technology–social, mobile, gamification–was present in all of the products showcased at the Recruiting Innovation Summit. Considering the growing prevalence of these technologies in other products, I believe consumerization will continue to shape recruiting technology. This trend is changing the way we recruit, interview and hire, and I look forward to seeing more innovation in this space.
If you missed the conference, you can find video of the competition (hosted by Dice.com) here. Which innovative products are you loving? What do you want to see more of from recruiting software vendors?
Note: A version of this post was originally featured on the Software Advice blog