Optimizing Recruiting and Sourcing Effectiveness
Thursday, June 30: 2:00 PM ET
Effective Sourcing augments recruiting through ingenuity by leveraging information and expertise. In this session, Arbita founder Don Ramer will present highlights from a process used to identify opportunities that achieve this leverage through expert benchmarking against best practices. Also available to answer questions during the webinar will be Arbita EVP Shally Steckerl.
To achieve a sustainable competitive advantage from hiring the right people at the right time through superior Recruitment and Sourcing, leaders must identify the gap between current practices and existing benchmarks. An example of the tools utilized in this optimization are a Recruitment PESTLE (political, economic, social, technological, legal and environmental) Analysis used to discover the gaps and arrive at a prioritized short list of opportunities for significant improvement.
The outcome is to obtain alignment between senior leadership and the recruitment organization by aligning operational effectiveness, tactical capabilities and strategic directions together.
---
About the presenters:

Don Ramer has been a visionary and leader in the world of recruitment for over three decades. From beginning his career in executive search in 1974 to most recently founding Arbita, the forward-thinking provider of recruitment marketing solutions, Don has been at the leading edge of developing tools that empower companies and candidates with shared values to find one another.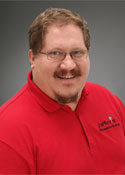 Shally Steckerl is a globally recognized leader in Sourcing, Recruitment Research and Recruitment Marketing. He is a professional Speaker (NSA Professional member) often requested to speak about sourcing strategy and recruitment marketing. He is the founder of JobMachine, Inc. now EVP of Arbita, Inc. the premier provider of Sourcing Consulting Services and Research Training.
Shally has built and/or advised sourcing organizations at over 200 companies like Microsoft, Google, Coca-Cola, Cisco and Motorola. He is Instrumental in modeling centralized recruitment organizations and has a reputation as an authority in Internet search, pioneer in recruitment research. Shally is frequently a contributor to top industry forums and often headline at leading conferences.