I was introduced to a fun new tool today (thanks @mParkerByrd). The site is called WhatDoesTheInternetThink.net. Basically, you can use the site to get an idea of what people on the internet think of a certain topic. I thought it would be fun to do a little comparison.
I started by searching for bacon. You can see from the picture below that most internet users have a positive opinion of bacon.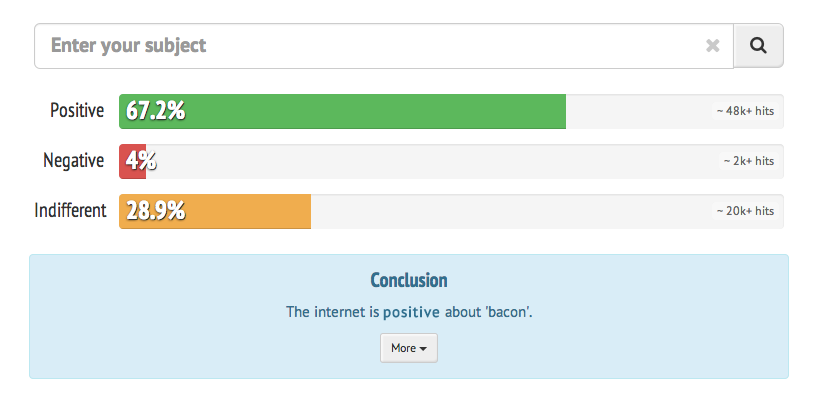 I then thought it might be fun to see how dentists rank. Everyone hates the dentist, right?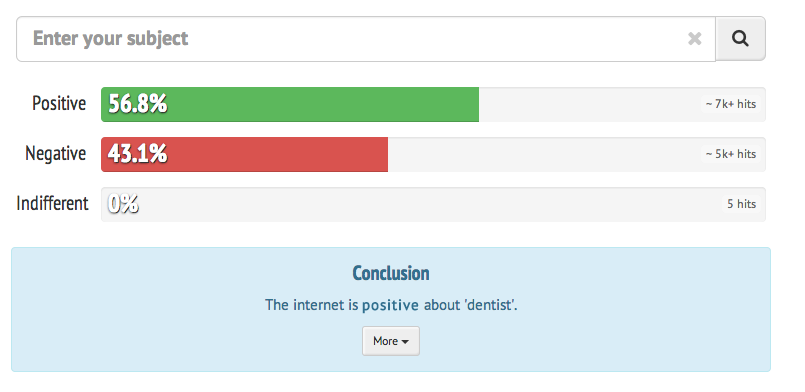 Then I checked to see what the internet had to say about recruiters. Surely recruiters are more popular than dentists! WRONG!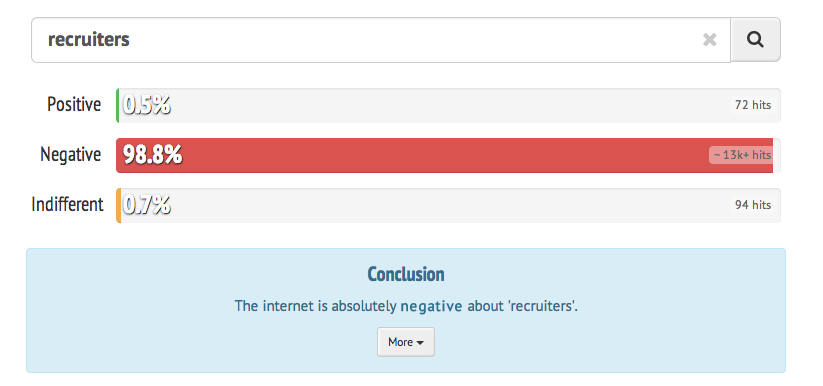 I knew recruiters weren't highly regarded by most candidates but I didn't think we were less popular than dentists.
Want to gain more insight about what you can do to change this negative reputation? Join us for SourceCon Spring in Seattle where Glen Cathey will be moderating a panel called The Good, The Bad, and The Ugly: Top Candidates Share [what they like and] What They Don't Like About Recruiters.