If you're looking for a new data scraping tool to play with in 2017, consider kicking the tires on ContactOut. In talking with CEO Rob Liu, he elaborated on some of their key features and pulled the curtain back a bit regarding its future goals. Lui and CTO Peter Deng started ContactOut in December 2015 as a sales tool used to reveal phone numbers, email addresses, links to social sites (LinkedIn, Twitter, Github, etc.) as well as personal websites.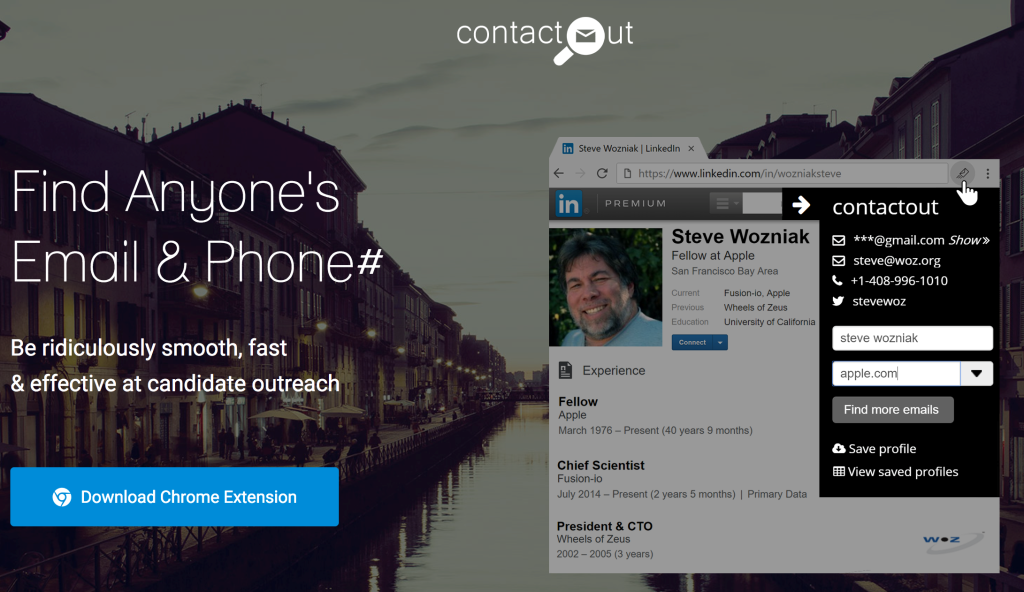 ContactOut automatically searches other social media sites and the broader web with their AI technology to find and reveal contact data, which saves time having to rely on permutators or other tools that are inconsistent and less accurate. Users export LinkedIn profile information and contact details with one click to Google spreadsheets. That data can then be imported into ATS's such as Bullhorn, Lever, Greenhouse, Workday, Jobvite, or Salesforce. ContactOut also integrates with email sending tools like Yesware and ToutApp. Rob added that the downloadable spreadsheet might be revised in the future, depending on how LinkedIn adjusts their TOS.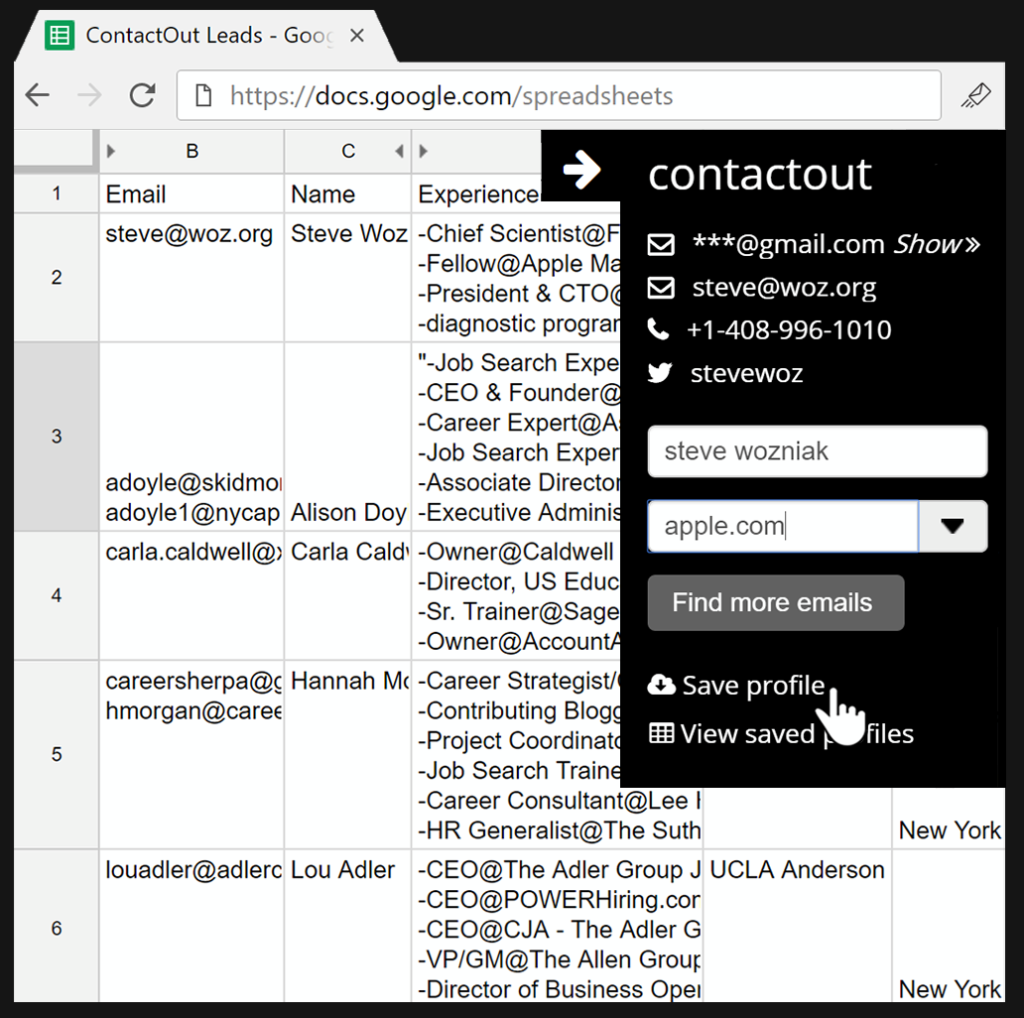 In providing global coverage that spans all industries and markets, Liu says their focus is data agility. They've already indexed between 500-600 million profiles in their database, with their overall data increasing 10-15% per month. ContactOut contends that all emails are triple verified and touted an email accuracy rate of 97%, which Rob argues beats out competitors like Prophet, Datanyze, ClearBit, Hunter, Lusha, Salesloft, Entelo, Discoverly, or TalentBin by finding twice as many contact emails.
As of now, ContactOut is 100% free. Subscribers can use up to 99 free credits per day for contact reveals, which then get refreshed the following day. Liu explained that there would eventually be a paid version that is estimated to be launched in February 2017 for more heavy users, but pricing models are still being internally evaluated and will most likely vary according to customer need. When the paid version does roll out, it will come with a 30-day free trial. However, the other side will be forever free for non-power users – although expect the number of free daily contact reveals to be cut from 99 to 49. Download their Chrome extension and try it out.
Already been using it? Tell us what you think! Happy hunting.