It's been a full week since Yahoo converted the organic results for its European properties to Bing's search directory. This news came almost a year after Yahoo US and Canada switched over to Bing. Now, Yahoo US, France, Germany, Ireland, Italy, Spain, UK, Argentina, Australia, Brazil, Canada, Chile, Colombia, New Zealand, Peru, and Venezuela are now all powered by Bing.
Microsoft made an announcement a month ago that Bing would start powering the English language queries on Baidu, China's largest search engine.
In a nutshell, this means that all of the commands that once worked in the Yahoo European search engines are now equivalent to the same commands that are recognized by Bing.
For now, the conversion is only the organic results and not the paid results.
In recommendation, Yahoo states:
Compare your organic search rankings on Yahoo! Search and Bing for the keywords that drive your business, help determine any potential impact to your traffic, and sales
Decide if you'd like to modify your paid search campaigns to compensate for any changes in organic referrals that you anticipate
Review the Bing webmaster tools and optimize your website for the Bing crawler, to help ensure your site is prominently listed in both Yahoo! and Bing organic search results.
The similarities between Bing and the Yahoo European search engines are starting to show in my search results. Take a close look at this query that produces 7 results in Bing ran in Bing:
site:visualcv.com "Java Developer"
Compared to the same search in Yahoo UK (7 results):
And in Google (44 results):
For another comparison — in Bing (15 results):
site:resumebucket.com intitle:resume "Java Developer"
And in Yahoo UK (12 results):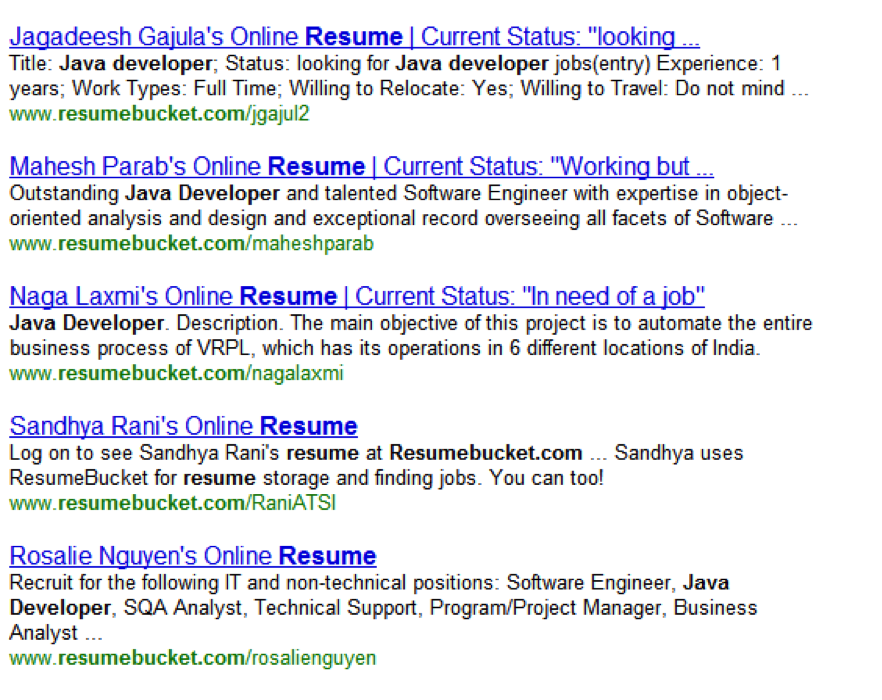 And in Google (32 results):
While the rankings of the pages were not identical, the total number of results was also very similar in both engines compared to Google.
In the past, I have used the AIRS Technique of flipsearching in Yahoo UK by using the linkdomain: command to pull links from various web sites.  One of my favorite queries in Yahoo UK has been:
site:plus.google.com ColdFusion linkdomain:linkedin.com OR linkdomain:twitter.com OR linkdomain:facebook.com
With this query, I am trying to find people that have ColdFusion mentioned in their Google+ profile with a link to LinkedIn, Twitter, or Facebook.  Indeed, the site: command still works in Yahoo UK, the linkdomain: command no longer works. Bummer!
The only search engines that I could find that would still support the query was AltaVista UK and AltaVista Australia (the old Yahoos!):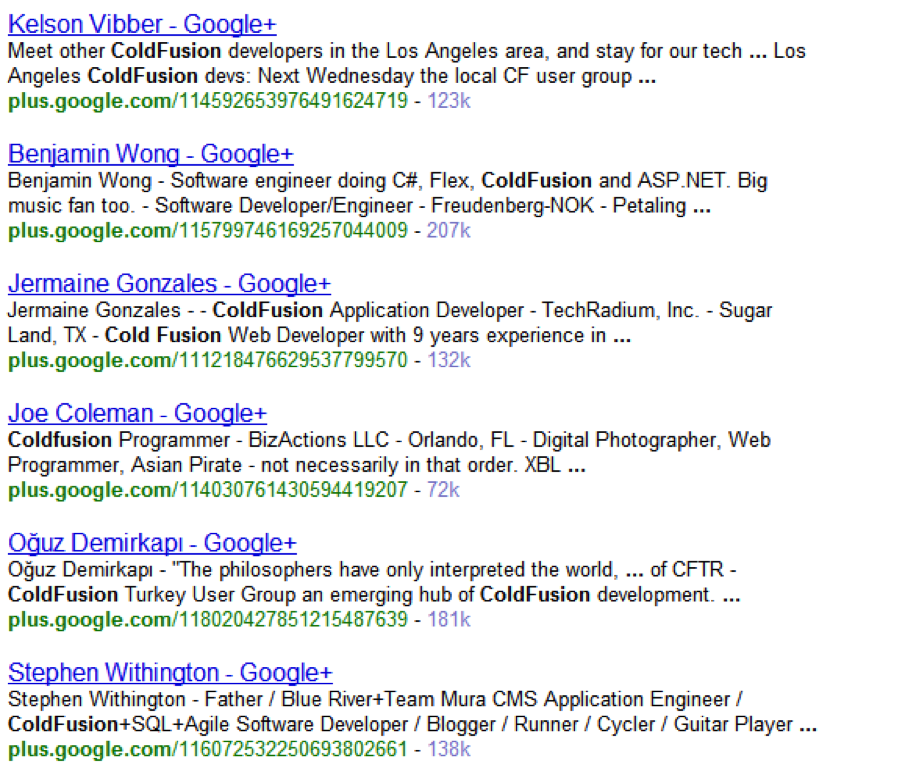 A similar search also works in Google, however you can only search one link at a time.
site:plus.google.com ColdFusion link:linkedin.com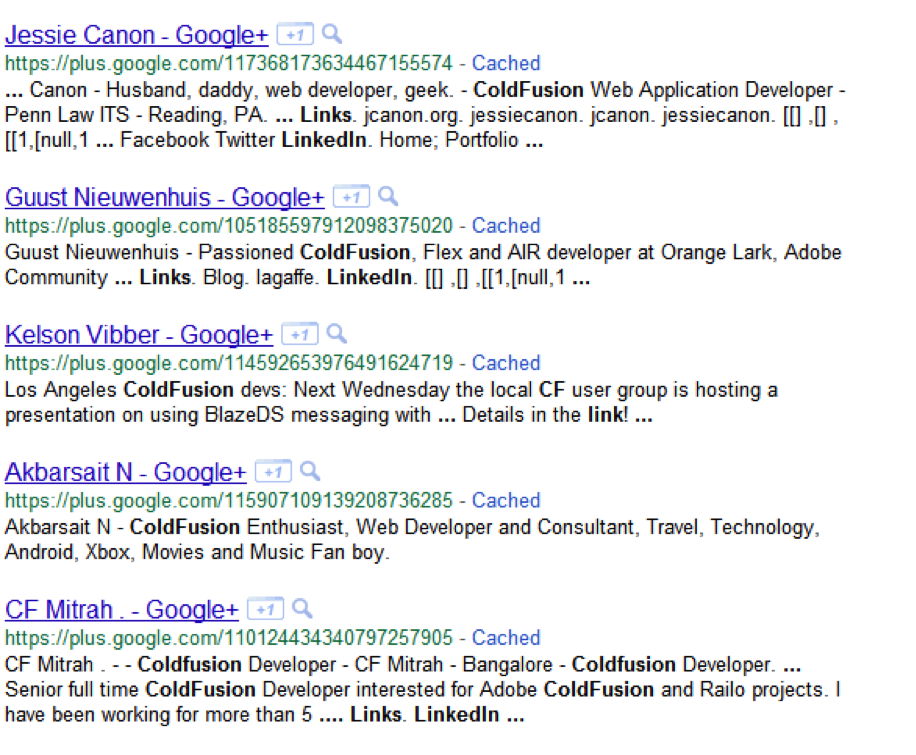 AltaVista UK and AltaVista Australia also work wonders with the inurl: command (that command does not work well with the English AltaVista, Bing, or any of the Yahoos).  Take a look at this query in AltaVista UK:
inurl:resume OR intitle:resume "network engineer" Tennessee OR TN -job -jobs -sample –samples -apply
In comparison, the same search ran in Google and retrieved 5,000 more pages:
The conversion of the Yahoo European search engines to Bing is not a devastating blow, but a reminder of how we can (and should!) use different search engines to garner different results. All search engines retrieve websites, but the size of their databases, syntax, and precision can vary significantly. It is apparent that different search engines are best suited to different types of searches.
Are there any techniques that you utilize that work best in different search engines?