Financially troubled Arbita has closed its job posting service and transferred its remaining clients to Broadbean, one of the leading vendors in the field.
News first broke yesterday when Arbita's CEO Don Ramer sent emails to customers notifying them of the decision to shut down the OnePost job distribution service. Broadbean, meanwhile, issued its own announcement saying it would take over the balance of uncompleted customer contracts.
"We are excited at the opportunity to work with Arbita's client base and will, first and foremost, provide a high-quality, stable platform that meets their global posting needs," Broadbean's CEO and founder Kelly Robinson said in the company's announcement.
John Sumser, who wrote about the situation on his HRexaminer site yesterday, quoted Ramer as telling customers that Arbita has been unable to solve the many technical problems with its job posting delivery system. "Accordingly," Ramer says, "I have decided to close the Arbita posting platform and assist clients in migration to a more robust posting platform."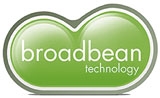 Broadbean, a UK company with an office in Newport Beach, California, isn't acquiring Arbita or any of its assets, according to the post. Robinson says, "The responsibility we take from Arbita is the tech and time they owe to their current clients."
"Please know that while Arbita's business has failed and their doors have closed, with their technical operations ceasing, Broadbean is here to assist clients by offering to fulfill the service obligation owed to OnePost clients."
A company spokesperson said Broadbean did not pay Arbita for the right to service the customers. The number of customers was not disclosed.
In November, after a contentious parting with Shally Steckerl who was Arbita's executive vice president and leader of its sourcing group, Ramer closed the unit and laid off three employees. At the time, Ramer said Arbita has been "financially stressed and challenged since Q1 2010."
Steckerl — and other former Arbita employees — say the company delayed paychecks or, in some cases, failed to pay employees at all. Steckerl said he's owed thousands in company expenses that were charged to his Arbita credit card, but for which he's personally responsible.
With the closing of its job posting service and the layoff of the two employees who remained there, it's not clear that anything remains of Arbita. However, in an email, Ramer said, "There has been no announcement of the company closing."
Regarding the financial issues, Ramer said, "Measures have been taken and processes are in place to assure that all of Arbita's obligations to employees are responsibly discharged."