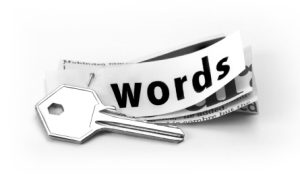 That title is kind of a 'duh', isn't it? But it's amazing how often developing a good list of keywords, and then putting them to good use, is overlooked when formulating a successful sourcing campaign.
In a post written yesterday on the Search Engine Journal, Case Ernsting shares his thoughts with SEO professionals on how keywords are important to writing good copy. I would like to take this piece and put a sourcing 'twist' on it to fit with the notion that to conduct a good sourcing campaign, keywords must be your guide. Please make sure to check out Ernsting's post as well – it echoes some things that were shared recently here on The Source by guest author Adam Wiedmer, Tools & Techniques for Writing Strategic SEO Job Postings.
---
Whenever I'm starting a new sourcing project, I always begin with a hearty dose of Keyword Research. Well before you touch any social network, search engine, or resume database, you need to know what keywords your req is really going after.
This is hardly a new concept, as many sourcing pros will tell you that starting a campaign with Keyword Research is a "Best Practice". But many times some of the hidden gems of keyword research go unnoticed. A carefully chosen select set of keywords is the fuel for a well structured, effective sourcing project. Your list of targeted words and phrases helps you find competitors, perform peer regression analysis, target the right industries, define relative terms, and, most notably, determine where these keywords can be readily found.
Focus, Focus, Focus
Whether you are seeking engineers, marketing professionals, accountants, salespeople, or healthcare workers, it is important to hone in on keywords that are defined BY your target audience. This is why you'll be glad you spent more than five minutes on Google's Keyword Suggest tool when coming up with your set of keywords and long-tail phrases. If you're struggling, try a couple of these resources to figure out what terms to try out:
Google Adwords' Keyword Suggest: Insert your list of keywords in the "Word or phrase" box and see what other terms are suggested for your search.
SEOmoz Term Extractor: Plug in a competitor company's website, an industry resource site, or a website that has specific information about the industry or job function you're working in to see what keywords are bringing traffic to it. Use this as a starting point to develop your list.
SEOmoz Term Target: Input a series of your targeted keywords and receive a grade as well as some helpful insight into why your site scored the way it did.
Reach out and ask someone you sourced for a similar role what some key phrases are, or talk to your recruiter and ask for some keywords. Often, asking someone who is entrenched in the function or the industry is the best resource you can tap for keywords.
Simply creating the list isn't enough – it must be at top of mind each time you check out a new resource, make initial contact with a potential candidate, or share your opportunity with your network. Don't just think about what YOU are looking for – consider what your target audience will recognize and the verbiage they might be using instead.
(Also check out the list of keyword generators that Wiedmer shares in his article to help you with this task)
I Have My List, Now What?
Put it to the test! After you've used your keyword set to determine what you're really looking for, see if you're on the right track. Try your relative terms in a simple resource first – a resume database. Log into your CareerBuilder, Monster, Dice, TalentSpring, etc. account and see what you come up with. These are the simplest resources to use to determine the fit of your keyword set. If you're not finding what you're looking for in these places, where individuals have readily made themselves known as job-seekers, chances are you're not going to find what you're looking for by searching social networks or other resources where you're likely to find a more passive job-seeking crowd. Go back to the drawing board with your keywords list if you're coming up short and think again about how your target audience phrases specific skills, certifications, and job functions. Putting yourself in the shoes of your target audience is the best way to come up with a relevant set of search keywords.
Always Be Researching
Remember the movie Glengarry Glen Ross? Alec Baldwin's character writes "Always Be Closing" on the chalkboard when addressing his sales team. But we aren't salespeople – we are researchers. So we should Always Be Researching! Once you've mastered your set of keywords, keep a document with categorized sets of keywords for future reference. But don't stop there – it's crucial to keep checking on keyword relevance, because our industries are constantly changing. With each new search project you're assigned, you'll certainly have similar skills that you'll need to source for, but each req is unique. Reference your growing keyword bank, but always stay on top of your industry to see what changes are being made to certifications, job descriptions, and simple semantics. As research professionals, we are blessed with natural curiosity and a thirst for information so this activity should be fun while not terribly time-consuming. This way, your keyword bank will be kept up to date and the time spent on each search assignment will be less and less as you become more familiar with your industry's terminology.
Happy Searching!