I know this isn't Match.com, but I've had it with my current relationship. Google just isn't as loveable as it used to be, and I need some new, fresh search results. I need a search engine that listens and gives me what I need. I need a search engine that takes long walks on the beach and watches the sunset over the waves of the Atlantic Ocean. I think you get the point.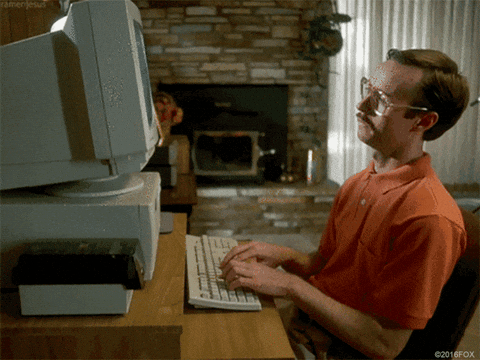 Google is a household name across the world, and they've built a reputation for having reliable and accurate products like their search engine, Google Earth, and even producing their own line of Android phones. They've worked hard to earn their fair share of the market but recently I, like many others, have grown frustrated with their search engine. With captcha's popping up and what seems like purposefully limited search results when building intricately nested Boolean strings, I decided to branch out and explore what other search engines have to offer.
With so many search engines to choose from, I decided I would target a handful of the top-rated engines and spend some time to learn the ins and outs of using Boolean and advanced operators on each of them. Let's take a look at Bing, Yahoo, and DuckDuckGo and see if we can find a new loveable search engine.
Bing
Bing should be your new go-to search engine if you're becoming frustrated with Google like I was. The data that it returns in its search results is structured beautifully, and it is easily scraped using off-the-shelf extensions with no coding knowledge required. My favorite part about Bing is how it returns LinkedIn search results, with separate fields for location, industry, and job title. It makes it extremely easy to scrape and to sift through the results to find exactly what you're looking for.
Bing has an extensive list of operators, but the one you will likely notice that is missing is "INURL:". While it is unfortunate that Bing doesn't include this operator, there is a workaround using the "INSTREAMSET:" operator to target the Title and URL to search for specific keywords that you define. This operator can search the Title, URL, Body, and Anchors of a page by inserting each term into the second section of the operator.
site:www.ratemyteachers.com/ instreamset:(URL Title):-t 
This Boolean string will target any URL that has "-t" anywhere in it, which for this site is an identifier that is unique to pages for teachers and will force the search to exclude any URL from this site that doesn't have that identifier. You can also use "instreamset:" to exclude certain terms by adding the "-" operator, like "-instreamset:(URL Title):".
Yahoo
While Yahoo has taken some heat in the past few years for the major data breach of their email service, their search service is still fairly robust and easy to use. It doesn't support many operators (at least anything I could find official documentation on) or nested searches, but it does have an extensive Advanced Search feature where you can pinpoint the exact content you are searching for. It allows you to identify specific domains and domain types to x-ray, filetypes to target, and much more.
If you've tapped out all other search engines and resources with no luck, this could be another tool to try and leverage in your sourcing efforts. It isn't my favorite, but it is still a potentially useful tool.
DuckDuckGo
DuckDuckGo(DDG) is a unique search engine in that it is extremely privacy-focused. It doesn't record your searches or use any tracking pixels, though it is important to keep in mind that you are still subject to the policies of any site that you visit even if it is accessed through a DDG search. They even have a chrome extension, the DDG Privacy Essentials Extension that blocks trackers on your browser provides an overview of the current website's privacy practices, and has a built-in search function to search directly from the extension.
One of the coolest features of DDG is their Bangs, which are predefined search shortcuts to search an extensive list of websites directly. For instance, you could use !li OR !LinkedIn to search LinkedIn without having to type out the full operator. The results open in your targeted website with your search criteria. So, while you can't correctly use this for an x-ray search, it is another excellent tool for sourcers to have in their toolbox. There are currently over 11,000 different Bangs to choose.
A small list of Bangs can also be added as context filters directly on the search results page, allowing you quick access to add a site filter to any search you do on DDG. You can do this by downloading the DDG Bangs Extension for Google Chrome. I should warn, the list is minimal, and it doesn't seem able to be modified by the user.
You can view a complete list of the DDG search operators here. It's a little different than other search engines, but with the same underlying principles. Two features that I find useful are the "/" operator at the beginning of your search query to automatically open the first search result returned, and the use of Bangs to search in other search engines.
Finding True Love
The goal of this search was to find a new love, a new search engine that can give me what I want. I think I will date around and try a few other search engines, but Bing is a front-runner in this race, and I'd like to try out a few moves to see if there is a connection. I hope that Google will understand and not get too jealous.