Are you still wondering if you should source and recruit with Google+?
I admit, I was late to the party. When G+ launched in September of 2011, I worked for a large government contractor that blocked access to Google+ and most other social networks. The only time I was able to spend on the platform was after hours and on weekends. I became familiar with the tool and quickly realized that the early adopter crowd hanging out on Google+ didn't fit the profile of candidates I was recruiting. I logged in once a month to see what was going on, but I never fully embraced the Google+ community until recently.
Fast-forward 2 years, and Google+ has 540 million users. 300 million of those users are active in the Google+ stream. Vic Gutondra, VP of Engineering at Google, hosted a live Google Plus Hangout ON AIR today in which he summarized the recent momentum and outlined 18 new updates that are being released for Google+ Hangouts and Google+ Photos.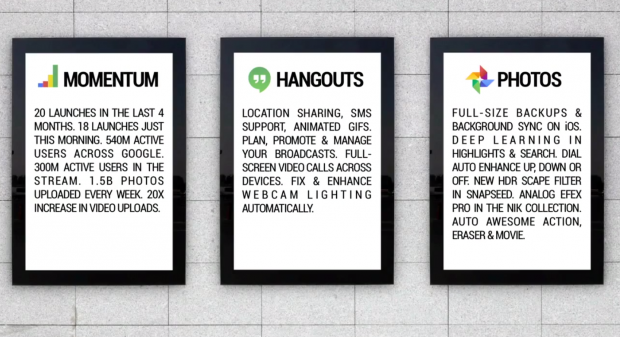 These updates aren't anything that will make a big difference in your daily sourcing and recruiting life. However, every new feature attracts new users which will help Google+ continue to grow.
Still debating whether or not you should source and recruit from G+?