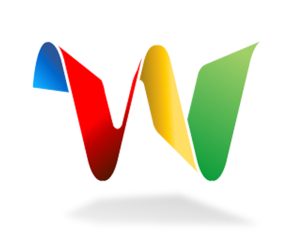 At 2pm Pacific time today, Google posted on its official blog that it would discontinue developing Wave as a stand-alone product. It states however that it "will maintain the site at least through the end of the year and extend the technology for use in other Google projects." Google says that "Wave has not seen the user adoption we would have liked."
Many in the sourcing and recruiting community made attempts to develop Wave into candidate communities and spread the word – like the LinkedIn group called "Google Wave for Recruiting!". This is not unlike the exponential rise in popularity of niche Ning communities for recruiting purposes. Just take a look at the number of professional communities to tap for candidates on Ning just by doing a simple "inurl:ning inurl:professionals" search – nearly 3,000 results.
Wave was cooler in the sense that you could use so many more different 'plug-ins' to customize your experience and you could literally see when and what someone was typing. I had a small, private Google Wave group with 3 of my co-workers at AT&T where we installed a plug-in that allowed us all to use webcams to see each other at the same time. For a virtual team, that was pretty cool.
But the ease of use just didn't seem to be there. The learning curve was a huge complaint with many people – Wave was simply too complicated to figure out. And for technology nerds to admit that something was hard to figure out, you know it had to be nearly impossible.
Another cause for Wave's decline could be redundancy. Again, much like the Ning communities, individuals would set up nearly identical sites to ones already in existence, leading potential joiners to experience more social network exhaustion. There are only so many similar communities one can be asked to join before throwing your hands up and saying "I refuse to join any more networks!"
There were some practical uses for Google Wave however that were developed:
It's too bad that Wave never really stuck; however, this is just one in a long line of products Google has launched that haven't taken off as they anticipated (think Google Buzz, Google Lively, Knol, its acquisition of Jaiku, etc. ). Check out this infographic of Google projects on Mashable for a better idea of what they've done.
While we're sad (maybe?) to see it go, we're also interested to see what's next for Google. Perhaps a stint into the realm of time travel is next…