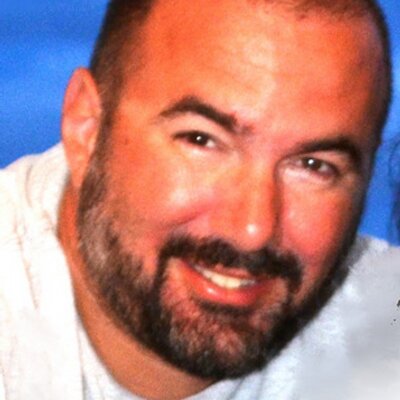 Let's be honest – if you're at this site then you probably know how to find prospects – just read through the many informative articles on SourceCon and you'll find many suggestions on tips and tricks to locate talent. The internet has provided us with many social sites (Instagram, LinkedIn, Facebook, Pinterest, Twitter, Google+, etc.) as well as collaboration and open source sites (Github, Stackoverflow, Meetup, etc.). (<–Click on any of these links for a "how to source" guide for each site). In addition, there are many other sites which contain resumes and profiles and other goodies to key in on.  And of course, we can't forget the job boards – which still provide an excellent source of both active and passive candidates.
As recruiters and sourcers, we spend a good amount of time seeking out and piecing together profiles of interest, creating contact spreadsheets of email addresses, and possibly phone numbers. Now what?  
Well, most people are throwing together some mechanically bland verbiage which may sound fantastic to them but means little to nothing to the intended audience. Am I right? Most of us are spending valuable time investigating, researching, and locating targeted groups of profiles/resumes but we fail to take that extra time to craft a truly meaningful outreach message – one that creates a connection.
Here's a typical outreach message (one that I've received myself)
Dear Steve, 
Hope this message finds you well! I viewed your LinkedIn profile and really like your background. Not sure if you are ready for your next career move, but I may have a great one for you or a colleague, which you may want to help (we offer a $500 referral fee for anyone you recommend that we can successfully place in this position).
We are seeking a Software Test Engineer for a client in city, state. This is for a contract to hire position at an awesome company. We are looking for a software engineer that has a strong focus on quality. You will be writing testable code and turning them into automated testing in an Agile Environment. Below is a brief summary of responsibilities: 
Primary Responsibilities: 
…I removed this since it goes on and on – it's the job description…. 
Does this look familiar? It should, as we've all used this common format before – and many still do. This is the typical form letter we receive in the mail and to make matters worse I know for a fact the sender didn't view my profile – why? because if they did I wouldn't have received this email. I'm a Sourcer not a Tester! But my profile probably mentioned something that placed me into their results list. I was then bulk emailed! The other issue is the email is just too long and likely will lose the reader's attention.  There's just nothing compelling for me to continue reading. Just think how many of these emails (or calls) our talent pool is receiving? And not just from local recruiters but nationally. Very much like the junk mail we receive in our Postal mailbox.
So, how does one combat this issue? How does one increase the response rate? How does one increase the odds of prospect engagement? Well here's the secret:
Actually read the profile or resume ensuring it meets your criteria.  Yes – read every profile.  Don't rely on one search and assume the resulting profiles are all a match – because they are not!
Craft a message that is really short and sweet. Not an essay. Keep it simple.
Craft a message that speaks to the person you intend to reach out to. Make it personal.
If you can't make it personal and still want to use a template, then make it relevant and strategically place personal references (college, company, unique skill, etc) within the correspondence.
Personalize the subject line with personal references to garner attention – make it say "open me."
Speak to the prospect like you're talking to them face-face, not as a form letter – people tend to respond to a personal email.
I'm not saying you're going to convince your prospects to contact you back with eager interest in your open position. What I am saying is you'll notice your response rate increase – even if they say thanks but no thanks – you've planted a seed for future harvest. And once you've engaged them – even if they say not interested, you can respond to show them you're real – not a spam bot. I've tried many different techniques with varied levels of success and I'm still learning and tweaking my message. Of course personal introductions, referrals, and networking always makes a cold contact/outreach into a warm outreach and increases the odds of a productive conversational exchange.