I am a writer, thank you for understanding – Ironically Unknown
It feels like I was just at the Fall SourceCon Conference in Anaheim. SourceCon is amazing; it is part of the community I live in and although sourcing is not my full-time job it is part of it and I love it. That being said, I am writing this to explain my behavior at conferences and why, sometimes, it's hard for me to be well, me, not who you perceive me to be. I am a story teller, and I reckon that is why you are reading this so, well, here we go.
The Introvert in Me and the Elevator
I have always been fascinated with interactions of people in elevators. Total strangers sit in an 8×5 moving box, staring straight ahead at the doors, just waiting for them to open so that they can get to their destination. Conversations are rare unless people know each other. It's odd to stand so close to a person and say nothing; it's uncomfortable.
One night, at the hotel I was staying at for SourceCon, I forgot that I was wearing my name badge (Celinda Appleby would be proud). Two young women entered the lift I was in they both smiled at me. Then one caught my name on the badge. She immediately grabbed her friend and whispered, although I could hear it, "it's him!"
Being the only "him" in the elevator heading down, I could only assume she was speaking of me. Inside I shrank, emotionally, I don't care for attention, and after only two years of writing, it seems that at every event I go to more and more people want to chat with me or get a selfie. I brought it on myself, as I have often written, to say hello at conferences, but that was before I realized people read my stuff, who knew?
I was in a horrid mood. The internet reception was not working, and I was in the middle of closing a candidate that was imperative. The women started to strike up a conversation with me with statements like, "I was moved by your post about the interview" or "you are so passionate about recruiting in your writing." I typically smile and say thank you for reading I appreciate it, yet at the moment I was nervous, frustrated, and not really in the mood for small talk. The introvert within me had taken over. I was curt with them, no, rude, short with my statements and could not get off the elevator fast enough. I was, in my words, a total asshat.
The Liquor Within Me at the Poolside Bar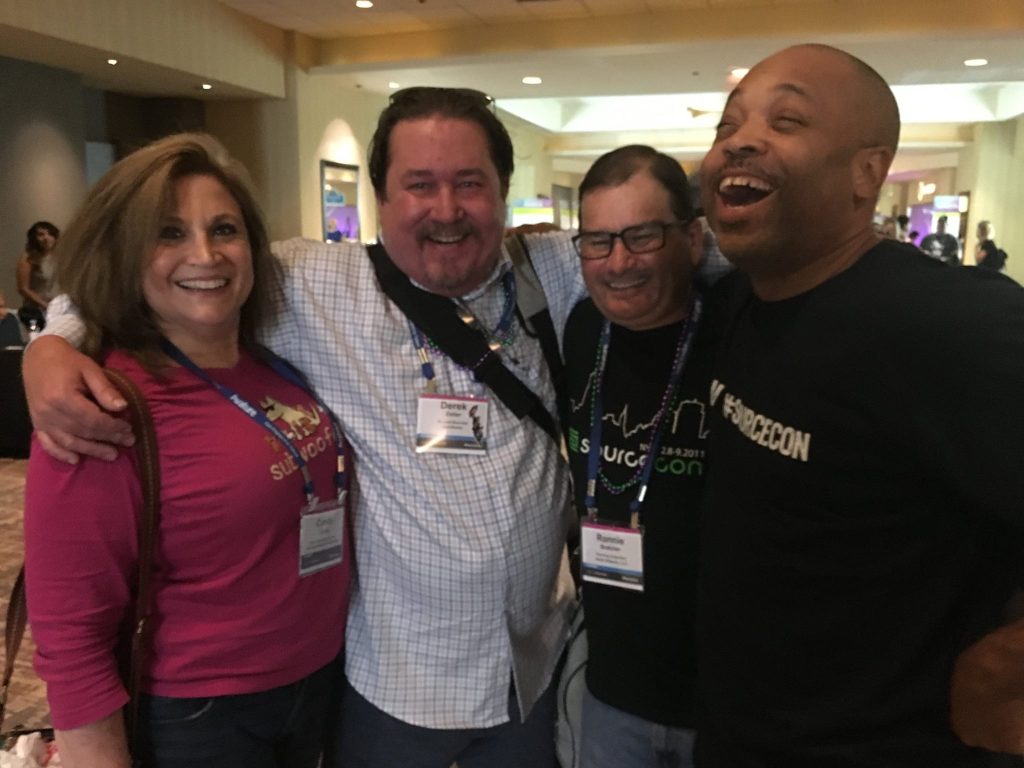 I made my way out of the elevator only to continue my terse behavior towards yet another professional behind the desk demanding that I get connected at once in my best Higgins British-accented voice. I look back now unimpressed with how I handled the situation and being tired, hungry, and lack of sleep were no excuses. After resolving the issue, finding out the candidate had indeed accepted, and there was no real emergency I could take a breath. I made my way down to the poolside area where many of the attendees, those that I knew well, were throwing down drinks and appetizers debating on what to do with the evening. I asked for a double vodka and soda from the waitress, and when she brought it to me, I asked for one more. I could feel the judging from her based on the request. Once I had downed my libations, I felt, better, complete and less anxious, until I looked across the patio and saw the women from the elevator sitting at a table near the bar.
I had some liquid courage running through my veins and without a word to my companions I arose and walked over to the women sitting there. I introduced myself, this time correctly, and apologized for my earlier behavior. I was ashamed and was raised better than that. They looked at me with some credulity but eventually smiled and said, "yeah we were a little surprised you were so curt with us." We chatted a while about sourcing, recruiting, and global politics for a few minutes and had some good laughs. I ended our talk by asking the server to put the next round on me. They both said that is unneeded, but I insisted, it was my last mia culpa.
Choices and Me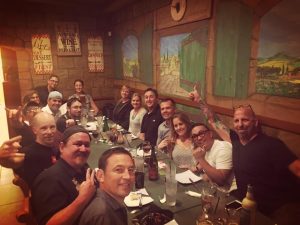 While I often find myself cavorting around at conferences chatting with old and sometimes new friends this night was different for me. I paced myself and chose my words more carefully than I normally do. I don't have a filter; I just let words fly and deal with the outcome often not caring or realizing the consequences of my actions. I am not a jerk or a narcissist; I am often totally clueless to the situations around me. I learned a lot that night and found out that people do read my stuff and it helps them or makes them think. It's hard in this digital age to realize there are introverts out there who just read my words and don't want a spotlight on them by adding their voice to the conversation, though I sure wish you would. We can only learn from one another if we only reach out to each other.
Thank You from Me
So after all that you have read and all the pontification I have shared, thank you for continuing to read to the end of this diatribe. Thank you for reading my stories. Thank you for being engaged, it means more to me than you know. I am just a simple guy who likes to write to stay sane, and I am sort of addicted to it. Yes, I am passionate about what I do, and I want to share that with anyone who will listen or read. I now, with true meaning and conviction, say, please feel free to email me or seek me out at conferences. I am going to be at SourceCon, again this year and if we have not met I would like the chance to chat.
If you register for #SourceCon before January 13, you can save $300. Use the discount code ANA17PURPLE to save an additional 10 percent! Lastly, I do hope that if you are willing to share this with your friends and colleagues to let them know we all can have a bad day; it's owning it that matters. #truestory
[clickToTweet tweet="Register for #SourceCon before Jan. 13 & save $300. Use the discount code ANA17PURPLE to save an additional 10%!" quote="It's time to get purple and control the robots. Click this link to share the not-so-secret SourceCon discount code."]