Yo, I'll tell you what I want, what I really, really want….
So tell me what you want, what you really, really want…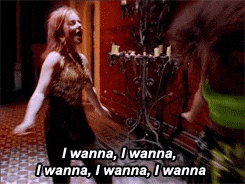 Someone who wants to compete to find the best talent. Now, this doesn't mean the best regarding an attractive resume, but the absolute best fit for where you are at as a company, your culture, and the work that needs to be done.
Sourcing isn't about volume, but about the targeted approach and high touch. White glove concierge service is essential to protect not only your personal brand as a sourcer but more importantly the brand recognition that your company holds in the marketplace.
Sourcers have a tremendous organizational impact, now you may not always feel it, but trust me, it's there!
Can you:
Identify talent through Boolean search logic?
Creatively source and evaluate top tier talent?
Protect and improve the candidate experience?
Track hiring metrics with a baseball scout's tenacity?
Be organized with a strong sense of urgency?
Don't just be a sourcing maven, who can find untapped talent outside traditional means, but more importantly be able to take a unique approach to engage top talent with a personalized approach.
Yes, our process will consist of a phone interview as well as a comprehensive on-site interview.
While on-site you'll have an opportunity to meet with recruitment peers (whom you may be supporting on their tough to fill roles) as well as your sourcing peers.
Moreover, during the on-site interview, we will test sourcing skills through the application thereof.
You will be expected you to know the basics around Boolean operators and what each one does.
Example:
AND – typically used in narrowing your search
OR – typically used in expanding your search
NOT – typically used to remove things from your search
Quotation marks – find documents that contain the whole word or exact phrase
We will then want to see you execute a Boolean Search string using very specific criteria (please be advised if your background is sales recruitment we might ask you to find us someone in the technology space) as taking you out of your comfort zone to see the application is critical.
Example:
Develop a Boolean search using the following criteria:
CTO
Employed at a top tier technology firm
Located in San Francisco
Pop Quiz: What does your Boolean search string look like?
Following that up with an X-ray search challenge to see if you can execute flawlessly against specific criteria.
Example:
Develop an x-ray search using the following criteria;
X-ray: LinkedIn
Job Title: Engineer
Skill: Java Hadoop
Location: Los Angeles, CA
Pop quiz: What does your X-ray search look like?
Finally, delving into a sourcing tools discussion to understand your favorite applications, plug-ins, and more.
Pop quiz: What is your favorite Google Chrome plug-in for sourcing?
Pass all these tests you could possibly be a sourcer, that is….
If you still want to be a sourcer.
Now don't go wasting my precious time.
Get your act together we could be just fine!
https://giphy.com/gifs/spice-girls-rTIJ4m9EN1c6k