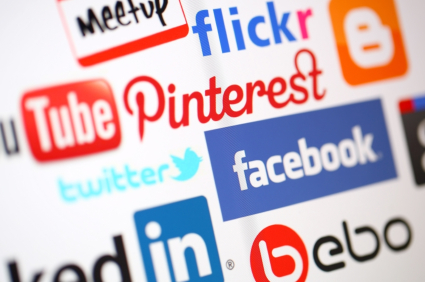 Social recruitment is more than just automating your job board posts to the company Twitter account. It's also more concept than technology. Many agree that social recruiting isn't a type of hiring, but an integral step of the sourcing and recruiting process.
Frankly, social recruiting is old news.
So why do so many HR software vendors still hype social recruiting as the next big thing?
Because for any company that doesn't have it, it's revolutionary (Yes, there are still people who haven't adopted social). Though social recruiting is history to many HR and recruiting experts, a recent survey by the Human Capital Media Advisory Group revealed that 30 percent of companies say they still don't use social media for talent acquisition.
Are you connecting with top talent?
Companies that haven't hopped on the social recruiting bandwagon are missing out on valuable opportunities to develop deep connections with candidates. If you're not using social channels to buttress existing hiring methods, it's time to learn why recruiting software has gone social— and why you should follow suit.
Social recruiting lets you go where the talent is
Recruiters need to be where the talent is. Today, it's on social media.
Social media is not just a stomping ground for Millennials. Seventy-three percent of adults use at least one social networking site, and that number is only increasing. The fastest growing demographic on Google+ is people ages 45-54 and on Twitter it's people ages 55-64. Recruiters and hiring managers must attract increasingly tech-savvy candidates in their web-based habitats.
As social media attracts more of today's talent pool, HR must embrace mobile in order to reach them: 43 percent of the workforce uses mobile devices for job-seeking, yet just 36.5 percent of companies have mobile-friendly application sites.
Desktops are becoming a relic of the past as job seekers search for employment while in restaurants, waiting for the bus, during breaks at their current jobs, and from their beds. If your pages aren't optimized for mobile viewing and applying (which includes fast applying with an existing social media profile), you risk being passed over by job searchers.
Social recruiting goes beyond the traditional resume
The modern resume has evolved into a data rich profile. When appropriate, companies can go beyond a laundry list of skills and former employers to gain context. Profiles provide a candidate's online footprint and an idea of their capabilities. Are they sharing their knowledge and interests on a blog or online portfolio? Does their digital life verify their work history and expertise? Do they create valuable Twitter conversations? Looking outside the resume not only proves a candidate's stories, but can help determine if they're a good cultural fit or up-to-date on the latest industry trends.
So what if the right person for your job doesn't have an online presence? Well, social recruiting isn't just about social media. It encourages employees to get social and invite qualified candidates to apply. Your workforce is one of your best recruiting tools. Employee referral programs and portals empower your employees to help you recruit the best talent with minimal effort. Turn them into brand evangelists and look for their stamp of approval on candidate's applications. Employee job referrals have greater job satisfaction, stay longer at companies, and begin their position more quickly than those found through job boards.
Social recruiting engages candidates and creates a talent funnel
Today, recruiting looks more like marketing than hiring. It's about creating a brand that gives candidates a reason to pursue a career at your company. You have to sell to candidates through modern channels and messaging.
Social recruiting is just like a sales funnel. Marketing helps businesses warm prospective customers from an initial level of interest to a qualified lead. You must borrow these concepts from sales teams and leverage recruiting software to create a talent funnel, not just a database of applications. Instead of content to attract prospective customers, you have a job posting that appeals to specific candidates with skills and experience. You create a repeatable hiring process and as the top of the funnel fills, you filter out 'unqualified leads' and focus on your most promising applicants.
Prospects need time to get to know your business, which is why sales teams are present and active online for conversation, feedback, and information. Social recruiting follows the same principles: it needs to create a community, enable communication, provide opportunities to get to know your culture, and foster social connections between community members. Social recruiting builds a talent funnel comprised of your workforce, job seekers, and even customers— you never know where your next candidate will come from.
Despite social recruiting's popularity, there's still room for adoption. Software has gone social because hiring has gone social. If your hiring process is lagging, technology with social recruiting features can bolster your strategy and help you make meaningful connections. But it's still up to you to use it in a way that woos top talent.