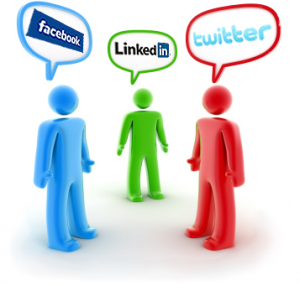 Sourcing has changed over the last several years. It has gone from searching paper files, phone directories, and in-person events to including internet research, and now to searching social networks. But there are some basic fundamentals that sourcing professionals must know in order to be successful at their work.
First and foremost, knowing how to search is important. Many of you may think this is a big 'duh', but it's an absolute must that unfortunately lots of folks in sourcing and related roles have yet to master. I've interviewed potential sourcers in the past, and in asking the question "What kind of research skills do you have?" I have received responses like "I know how to Google." Regarding Internet research, this is not a 'search' skill, because anyone with a computer and and Internet connection can mash a keyboard and put some characters into a search engine and come up with results. What I'm talking about is a solid understanding of Boolean. In order to be used optimally, even the most sophisticated search engines in the world (semantic included) will require you to understand basic search techniques.
Additionally, communication is an important fundamental skill for successful sourcing. This doesn't always have to be with potential candidates; it could be internally with recruiters or hiring managers. Being able to communicate to clarify a job req with the recruiters whom you support or the hiring managers for whom you are finding leads is crucial. As well, anyone who does any phone sourcing knows that this is the absolute most important skill to master in order to excel at that.
Being able to measure your results is necessary to justify your sourcing efforts. It's probably one of the most tedious parts of sourcing, but if you can't show at least some of what you're spending your time on, then you won't be able to justify your job for very long. This is a skill that many of us (myself included) struggle with and need to improve.
Understanding social media, while an important part of many sourcers' toolkits, comes secondary particularly to search and communication skills. If you do not polish your search skills and your communication skills, you are wasting your time working on your social media strategy. And clearly, if you cannot track your activities, your managers are going to start wondering what you're doing all day long. This particularly applies to using social media tools.
Which brings up an important fact: social networks are merely tools. Communication tools. They are not the end-all be-all of sourcing. I say this tongue-in-cheek as I attend the Social Recruiting Summit in Seattle, WA today, but that's what we're here for – to learn how social media complements our existing skills. While social media certainly is changing the way we approach many of our sourcing activities, we need to gain an understanding of how it fits with the fundamental skills of searching, communicating, and measuring results – not how it can replace them.
We certainly hope to see you in two weeks in Washington, D.C. at SourceCon where we'll dive into several of these topics in depth!