Over the next few weeks I will be running a Finding Target Organisations series. A good way to start identifying potential target organisations is by first looking at your client's direct competitors. By targeting the competition, you achieve two things:
You strengthen your client's position in the market by acquiring highly relevant performing talent.
You weaken the competitor's hold in the market by targeting their best staff.
The impact of this approach varies, depending on the seniority and position of the role you're sourcing for and whether they have succession plans in place.
There are three main sources you can find your client's key competitors: Online Databases, Boolean Search, and People.
Today, we'll kick off with Online Databases. So without further ado, let's take the example of finding key competitors for KONE – the world's fourth largest elevator company.
ONLINE DATABASES
LinkedIn's Companies
As you know, LinkedIn is a goldmine for sourcing candidates but not everyone knows that it also has its uses to search for companies.
The first thing you want to do is to perform a search for your client under LinkedIn's 'Companies' search.

Once you find your client, click on 'Check out insightful statistics.'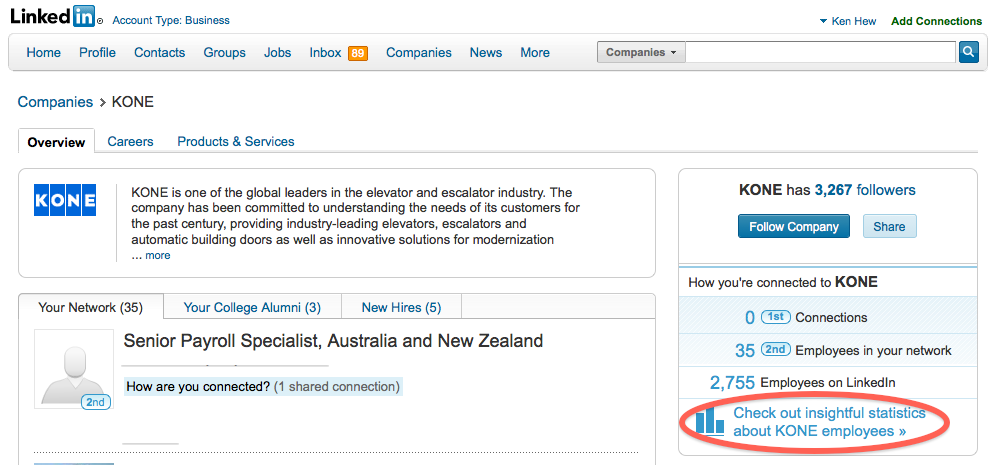 There are two parts of the profile page that will help you find some key competitors. The first part is the section headed, 'Before KONE employees worked at' and 'After KONE employees went to'.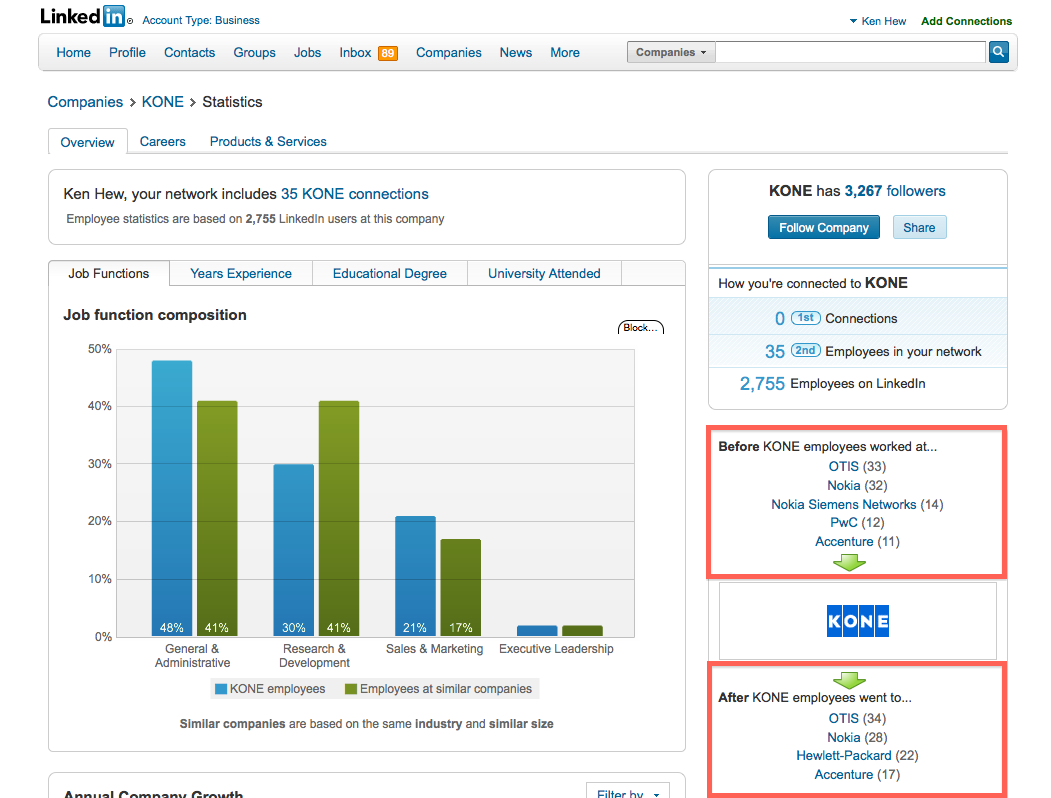 The ability to view where their employees came from and where they move to makes a lot of sense when identifying competitors as you would think that a good portion of a company's employees would have come from or will move to a competitor at some stage in their career. Our job is to leverage that information.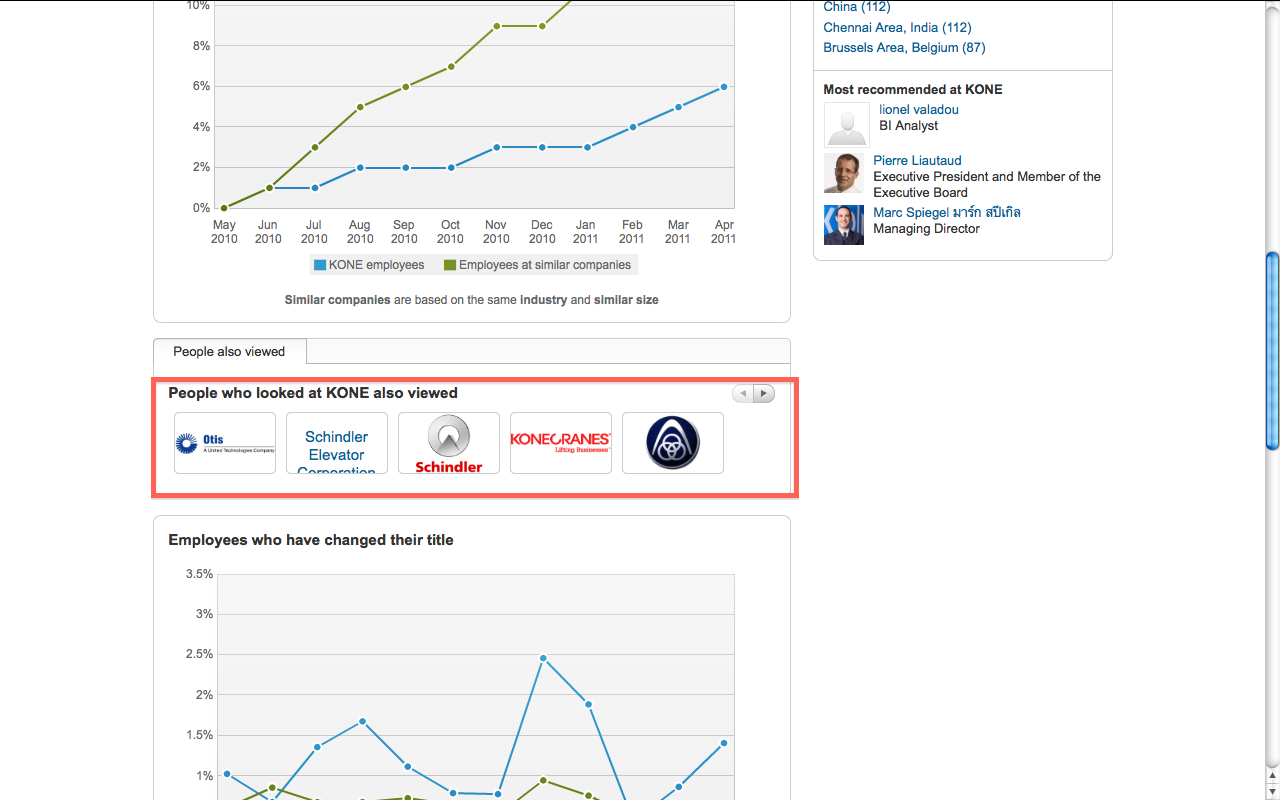 The 'People who looked at KONE also viewed' section is a logical assumption that people would also be interested in viewing affiliated companies or compare similar companies to the one they're viewing. In that way, we're able to capture some potential competitors.
Google Finance
A little known feature in Google's arsenal of tools is 'Google Finance.' Its use is not limited to those working in the Banking and Finance industry. It offers some great insight on publicly listed companies such as the company's current lineup of 'Officers and Directors' as well as 'Related Companies.' Note that this tool does not cover private companies.

Hoovers
Hoovers is a business research company that has provided information on U.S. and foreign companies and industries. Despite offering full Company Profiles and Competitive Landscape reports for a premium, the top three competitors it offers in its company search provides more than enough information to get you started.

The search interface is simple enough, you can even refine your results by location. With the 'Company Results' page, I tend to select its head office but it's always good to let your mouse wander to see if there are any country specific competitors.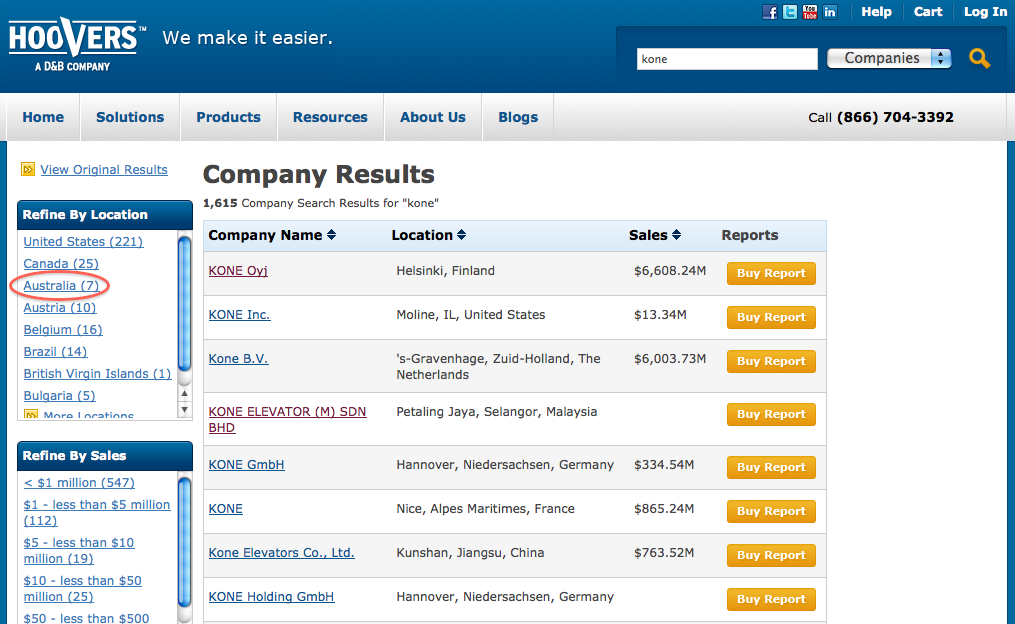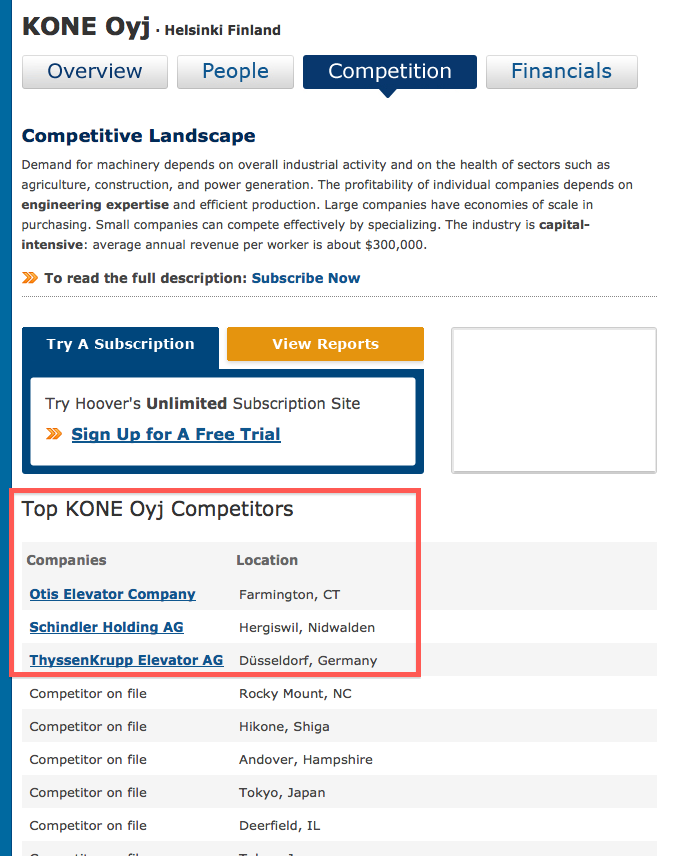 Stay tuned for the next tip in this series: Boolean Search.
Know of other online databases to mine for competitors? Share your thoughts in the comments section.