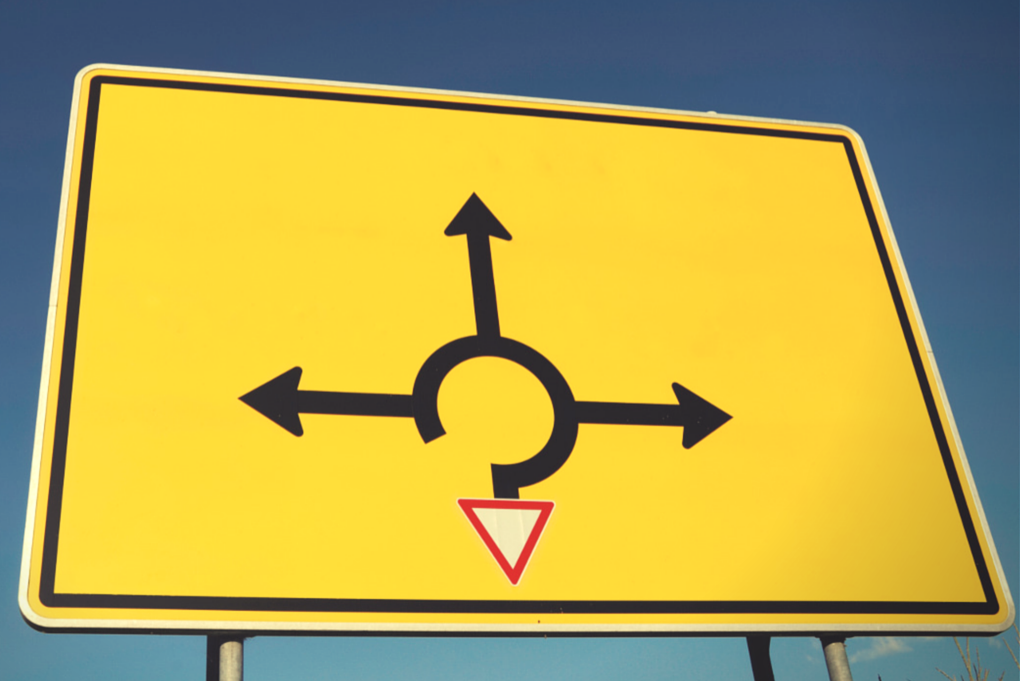 When you get to your desk in the morning you read your Google alerts, at lunch you browse LinkedIn, and by dinner you realize you are going to have to call your Zoominfo rep again to order more contacts. At this point in your career, you've developed a six cup of coffee a day habit that has ruled out your fall back job as a surgeon. Congratulations, you're a Sourcer. What does that mean today and what does a career in sourcing look like? Well there are three different roads in this career and all of them are less traveled.
Sourcer
The first road is right down the middle. Sourcing: You are part researcher, part sales, and part psychologist, sans the expensive couch. You work tactically on roles that are open today. Your task is primarily to augment the active candidate pipeline for most roles with a stream of "passive" candidates where you initiate first contact. You are also the proverbial purple squirrel hunter. Armed with LinkedIn and Entello you bravely ask the currently employed if they would consider a lateral move for less pay.
Sourcing is primarily a tactical role. The sourcer role will have a lot in common with a perm placement agency recruiter. Sourcers are becoming the Swiss army knife of recruiting. Most of the jobs a sourcer is sent to fill will be transactional in nature. Sometimes sources will be called upon as screeners when there are a high volume of applicants, and at  other times, sourcers will be responsible for finding prospects with a very specific combination of skills.
Research and Analytics Sourcer
The very first step we need to take is to identify the pools of talent we intend to draw from. The first step in turning a talent pool into a talent pipeline is research. From there we need to identify who to contact, how to contact them, and when. Research and analytics tools are finally at a point where it is possible to compile information about prospects from multiple sources into a single, searchable user interface. This "pooling" of prospects gives us an overall view of the supply side of the labor market. Aggregators have now given us the ability to pull data about a prospect from multiple sources in an automated way. In addition to giving us an idea of the size of the pool we are swimming in, it increases our confidence in the accuracy of the information we are viewing. Finally, in some cases it can give us a method of contacting our prospect.
The next task of the researcher will be to find multiple avenues for contacting the prospects in our newly identified talent pool by finding email addresses, phone numbers, twitter handles, and other methods of outreach. Tools such as Zoominfo and Data.com will become staples of the researcher's diet. Once you have identified your target candidate pool and you know how to reach them how can you know who might be receptive to your message?
Enter predictive analytics tools. Predictive analytics tools were originally intended to be a tool for the use in workforce planning. It was designed to give HR departments warning on who might be exploring and who might be at risk. Intended as an early warning system its first use was to inform companies' about turn over and give them a chance to keep key employees before they turned in their resignations.
Additionally, it allows for the company to more accurately plan for their needs. Ironically the tool that may be used to retain an employee by HR is the same tool that will enable sourcers to more efficiently target their outreach. Used comprehensively, this may actually be the tool that bridges the chasm between workforce planning and talent acquisition.
Researchers will be employed in large organizations in order to lay the ground work involved in identification, qualification, and engagement of prospects in the talent pool. Armed with this information the sourcer will be able to quickly connect with prospects that are more likely to be qualified and receptive. In an ideal future the role of the sourcer will start every day with a list of prospects that have had their information cross checked by multiple sources, have multiple avenues for initiating contact and that a predictive analytics tool has indicated is likely to be receptive.
Employer Branding and Talent Attraction
Of course, why wait for predictive analytics to tell you who might be most receptive when you can attract the best talent before they enter the market? 2015 will see employer branding and talent attraction come into its own on a large scale. Talent attraction and employer branding are responsible for the creation of content of social media campaigns that share stories that inspire, inform, or entertain prospective candidates. Instead of commercial brandings purpose of influencing consumer purchasing decisions, employer branding attempts to position companies as an employer of choice.
This is the first, large scale attempt, to make work about something other than compensation. The messages are shared via social media in an attempt not only to gain reach, but authenticity. For the first time it allows for the development of a true community where prospects can interact with a company in a meaningful way before formally entering the application process.
Rather than get into a debate about what employer branding is or is not I will share an example. I worked for a grants management software development company. On its surface, it's not the most exciting place in the world to work. However, there was a story, which we shared in the halls, that was the essence of the culture the company was trying to create. One of our products was used by law enforcement agencies to apply for grants to acquire bullet proof vests. We received a letter from a law enforcement agent that had been shot in the line of duty. He wrote us a letter thanking us for helping him get the vest that saved his life. Employer branding and talent attraction is about demonstrating that the work your company engages is in about more than a pay check. Employer branding is the effort to move from a place to go to work to a place to grow a career. Talent attraction is the creation of a social media campaign that attempts to communicate a company's core values to a target market with the hopes of attracting talented people who share the core values of a company. Employer branding and talent attraction are an interesting new way to look at sourcing. It will undoubtedly continue to grow as a field in its own right.
3 roads diverged in a career. All three are roads are less traveled. You have decided to take one…and that will make all the difference.