If you've never used Google Finance, as a sourcer you are missing out on some great lead generation activity! Google Finance is not just for keeping tabs on your portfolio and figuring out how long you have until you can comfortably retire to an island in the Bahamas. There are lots of hidden sourcing gems that are just waiting to be discovered… 
Let's pretend that you want to find people working at Delta Air Lines. The first thing to do is to start typing in the name of the company you're looking for into the search field.

Once you've found your company, hit "Get quotes" and the fun starts…
The Obvious Information
Once you get to your target company page, you will see some obvious sourcing leads on the page:
Officers and Directors
For all publicly traded (and many private) companies, there will be a listing of the company's top C-level employees for you perusal. If you're doing an executive search, using Google Finance is a no-brainer for name gathering. Click on any name and you'll see information ranging from age to bio and compensation (usually provided by Reuters).

Click on one of the bios and you will essentially get a mini-profile of the executive.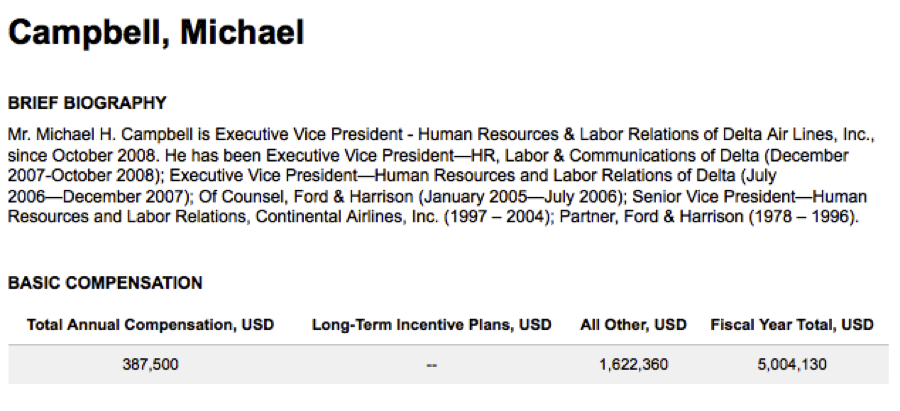 This is where most people would stop but where sourcers dig deeper to get into….
The "Beyond the Obvious" Information
Stock Prices
What can this information tell you about a company? If the public feels good or bad about them. Checking out the historic trends of a company over a 3-6 month period might give you some information on how likely an employee will be to talk to you about a new opportunity. For example: Delta's stock was valued at  $13.08 at the beginning of 2011 but has fallen steadily to $9.40 at the closing bell on June 16. Employees may be nervous seeing this kind of a decline and may be more open to exploring new opportunities.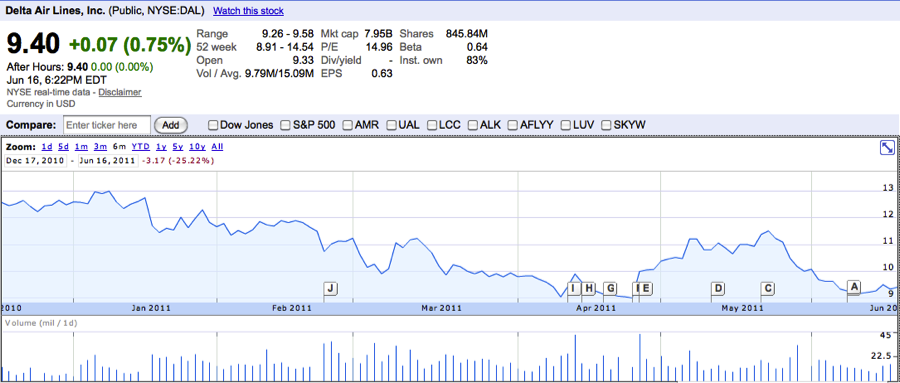 Related Companies
This is a great resource especially if you are new to an industry. Right in the middle of the page is a short list of some of Delta's top competitors.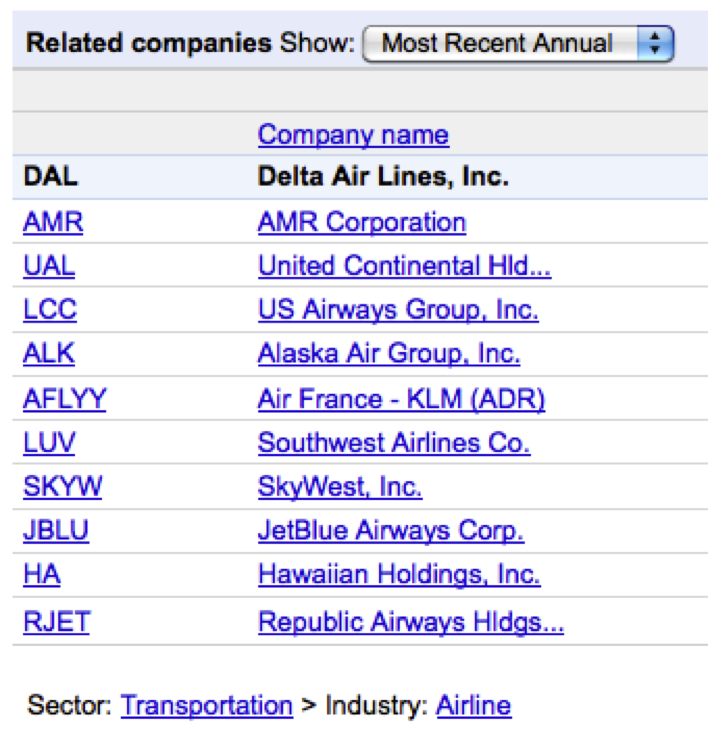 By clicking on the links, you can go to each competitor's financials page and look at its comprehensive information. Click on the Industry link to view a more extensive list. Additionally, you can get more general and click back to the Sector category to view other related companies where you may be able to find more individuals who have industry-related experience. Once you're there, companies are categorized into "Gainers," "Losers" (i.e. ripe for the picking!), and "Most Active." Goldmine for even more candidate lead generation!
News and Blog Discussions
News is a great place to also gather competitive intelligence and educate yourself on your industry. Clicking on the News link in the left menu under Company will give you a list of news related to the industry in which you are searching. You can then see what's being said about your target company and other similar companies in the marketplace. The same goes for the blog discussions – sometimes the 'unofficial' chatter about a company proves to be more valuable from a sourcing standpoint than the information from major news outlets.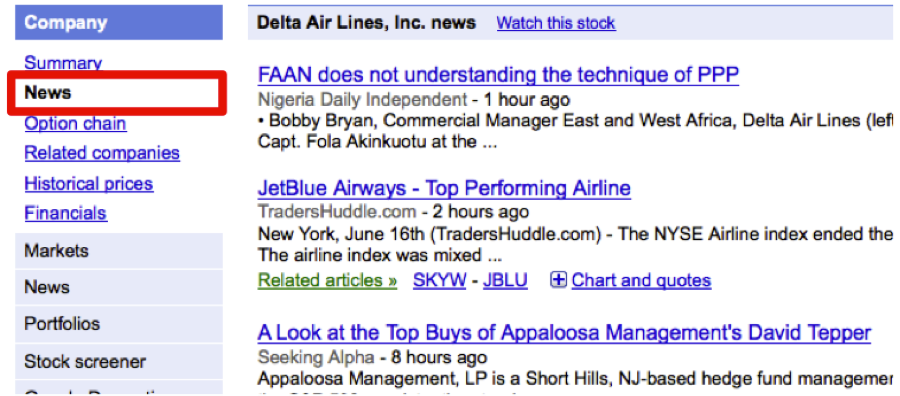 Website Links
Finally, you will see basic information about the company – including the website. From here, you can take the lesson that Ken Hew gave us last month on fabricating email addresses to find additional contacts at the company: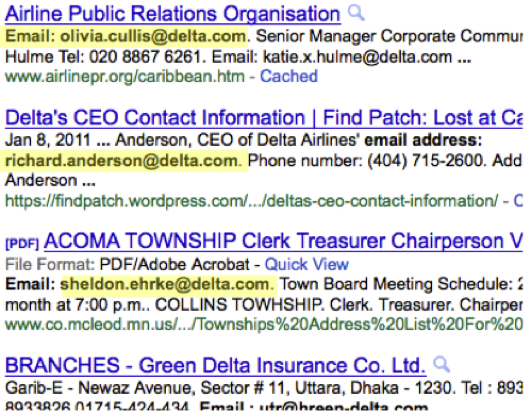 Hope these quick and easy tips will add another notch to your sourcing toolbelt!
Are there other ways that you use Google Finance for sourcing? Please share them in the comments below!