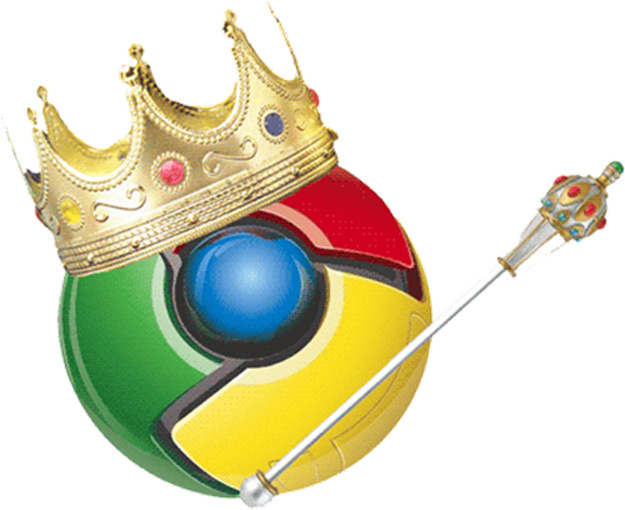 If you're anything like me you'll have a ton of Google Chrome extensions. Ever since I learnt about the power and usefulness of using extensions to help source passive talent, nothing will ever make me go back to using an internet browser without this functionality.
There are now so many nifty little extensions that help us to be more resourceful and organized sourcers (thanks @DeanDaCosta for your amazing tips!), I can't help but add them all on. If I'm honest, it's almost become an addiction.
The downside is that my computer becomes extremely slow and the more I add, well, it certainly doesn't help the situation. You can, of course, go into your Chrome browser settings and temporarily disable your add-ons. But being an extension addict, I've now found the one to rule them all.
Let me introduce you to the Simple Ext Manager, this add-on allows you to disable to extensions, you can check one or all of them if you wish and to add them back on just go back to the icon and re-check them all.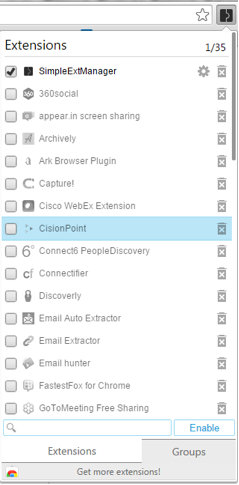 What I really like is:
The ability to search through your extensions (in case you forget what you have, which is easy to do!)
If you like to be organized – you can put them into groups
You can easily delete any that you don't need anymore
To enable one, a few, or all, just click on "Enable"
When you're itching to find some more useful add-ons, you can just click on the link to take you to the Chrome store to get more!
There are, of course, alternatives to this one such as: Extensions Manager aka Switcher, One Click Extension Manager, Disable Extensions Temporarily.
Why not give it a try!